Dolphins' Reshad Jones: 'I'm the best safety in the league'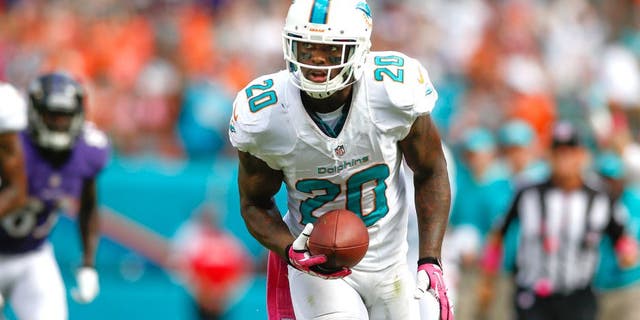 When discussing the best safeties in the NFL, some of the names that are brought up include Earl Thomas, Eric Weddle, and Devin McCourty. Among others, Miami Dolphins safety Reshad Jones gets left off the short list.
Just last week, Jones said he was ready to stake his claim as one of the top safeties in the NFL. When comparing his own numbers to those of the best safeties, he sees no difference. Now, Jones is doubling down on his comments.
"I personally believe I'm the best safety in the league," Jones said via the team's official site. "I know there are some great safeties in this league. I have a lot of respect for those guys. But my body of work speaks for itself. I've got versatility on my side. I can play both safety positions. I can make plays. I've got the numbers to back that up."
In 12 games last season, Jones recorded 80 tackles, three interceptions, seven pass deflections and one forced fumble. Those are great numbers for a safety, but Jones still doesn't get the recognition he believes he deserves. Maybe he'll find himself noticed more this season, as fellow safety Louis Delmas is out for the year.
Jones will need to step up in his absence, which could lead to an increase in his numbers. He's prepared to lead the defense and help the rest of his teammates fill in for Delmas.
"It's a sad situation because I know how badly Louis wanted to be out here," Jones says. "He's down right now. That's understandable. But we've got to rebound from his loss. I've just to get help make that next man feel comfortable.
"But we have depth on this team. We'll be fine."
(h/t Miami Dolphins)