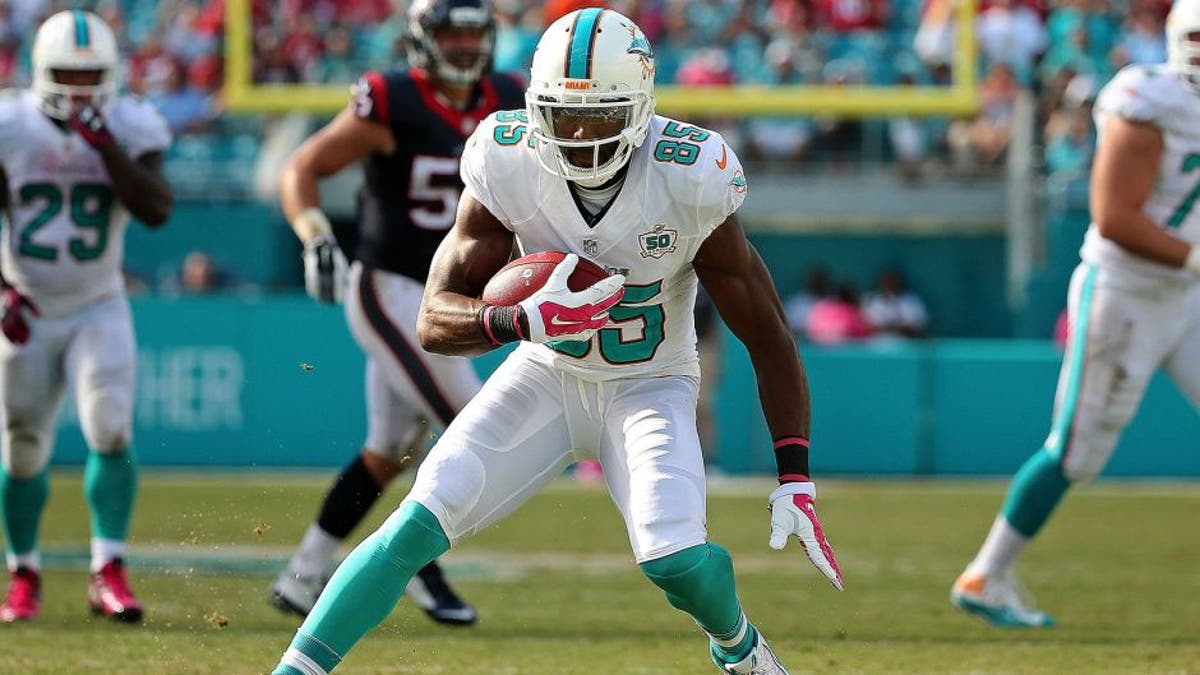 The Miami Dolphins made a number of salary cap-based moves on Saturday.
The team released veteran wideout Greg Jennings and restructured the contract of defensive tackle Ndamukong Suh and linebacker Koa Misi.
Jennings played all 16 games for the Dolphins in 2015 and made 19 catches for 208 yards with one touchdown. The 32-year-old reciever was entering the second year of his two-year, $8 million deal with Miami. The move will save the Dolphins $3.9 million in cap space.
While details on Suh and Misi's new contracts are not yet known, both moves are expected to relieve signifigant cap space. Before his contract was restructed, Suh was scheduled to make $23.485 million -- the highest base salary in the league -- in 2016. Koi was slated to earn $4.2 million this year.