Dolphins players continue to kneel during national anthem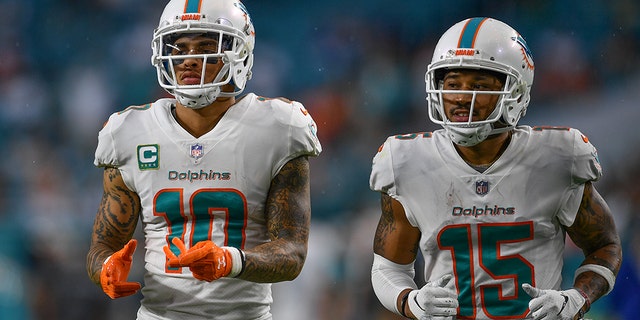 Miami Dolphins players Kenny Stills and Albert Wilson took a knee during the national anthem before Sunday's game against the New York Jets, continuing the protest Colin Kaepernick started.
As Stills and Wilson took a knee, defensive end Robert Quinn raised his right fist in the air as part of the protest aimed at raising awareness of social justice issues, the Sun-Sentinel reported.
The three players also took part in the protest last week prior to the Week 1 game.
Stills, who has been engaging in the national anthem protest since 2016, told ESPN that he had no plans to stop.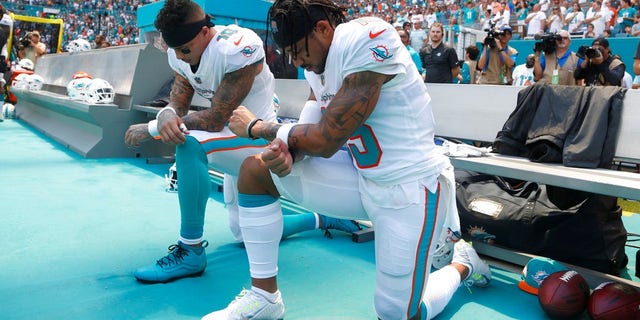 "We started the protest two years ago now -- three years ago now -- and we're not going anywhere," Stills said Friday. "It's not going to change. Activism isn't something you just kind of get involved in and then turn your back on it. Once your eyes are open to some of the things that are happening, you continue to work and try and grow and create change for the rest of your life, so this is something I'm committed to forever.
"It's not about being the face or who gets the notoriety for it. It's just what I care about outside of work and what I spend my time doing when I'm not here working for the Dolphins," Stills said.
COLIN KAEPERNICK THANKS MIAMI DOLPHINS PLAYERS FOR ANTHEM PROTEST PRIOR TO SEASON OPENER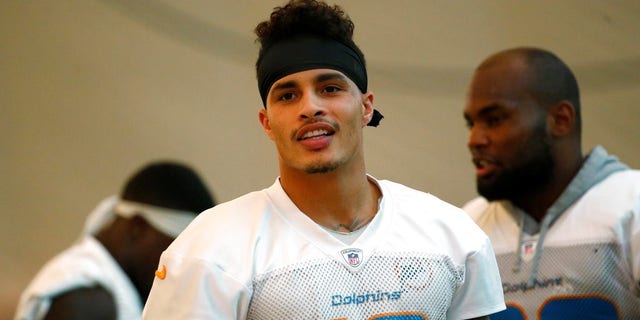 The number of players kneeling during the national anthem has diminished at the start of this season compared to previous years. President Trump has been a vocal critic of the protests and warned last Sunday before the games that NFL ratings would go down even more if the networks did not show the anthem live and if players continued to refuse to stand.
Stills and Wilson were the only players to kneel in Week 1. Oakland Raiders running back Marshawn Lynch sat while the "Star-Spangled Banner" played.
Stills said Friday that he would like to see more players taking a knee, but he understands that "everybody makes their own decision."
He added, "It's never been about what other guys are doing. I understand my position and what I'm standing for, what I'm standing up for, and I'll continue to do that."
Kaepernick, a former San Francisco 49ers player, thanked Stills and Wilson last week for continuing the protest.
"My Brothers [Stills] and [Wilson] continue to show their unwavering strength by fighting for the oppressed! They have not backed down, even when attacked and intimidated," Kaepernick wrote on Twitter, adding, "Love is at the root of our resistance!"
Florida Sen. Marco Rubio also showed support for Stills while retweeting a post about the player's visit last Tuesday to Miami's VA Hospital along with Wilson.
"No @NFL player does more community service than @KStills of the @MiamiDolphins," Rubio, a Republican, tweeted Wednesday. "You don't have to agree with how or why he has chosen to exercise the 1st Amendment before every game to acknowledge the hours he gives voluntarily, on his day off, to serve his fellow Americans."
Fox News' Elizabeth Llorente contributed to this report.