Dolphins owner burns Miko Grimes: 'Everybody knows what she represented'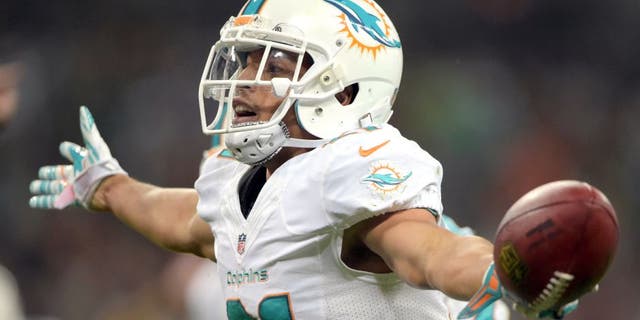 On March 9, the Miami Dolphins put out a boilerplate press release announcing that the team had released cornerback Brent Grimes, who reached the Pro Bowl in each of his three seasons in Miami.
A couple weeks later now at the NFL owners meetings, Dolphins owner Stephen Ross confirmed the suspected motivation behind the transaction: "releasing" Grimes' outspoken wife Miko who, among other things, was arrested for disorderly conduct before a game last season and blasted quarterback Ryan Tannehill on Twitter.

"I think everybody knows what she represented," Ross said, per Andrew Abramson of the Palm Beach Post."I thought it was best that the Dolphins move on from Brent and Miko."
It's rare that a spouse gets a mention like that. But she brought drama and unpredictability, something the Dolphins really didn't need in the wake of the bullying scandal involving former offensive linemen Richie Incognito and Jonathan Martin.
After his release, the Buccaneers signed Grimes to a two-year, $13.5 million contract.
Not surprisingly, Miko Grimes had a word about Ross' remarks: