Dolphins OC Bill Lazor: DeVante Parker has an 'aura about him'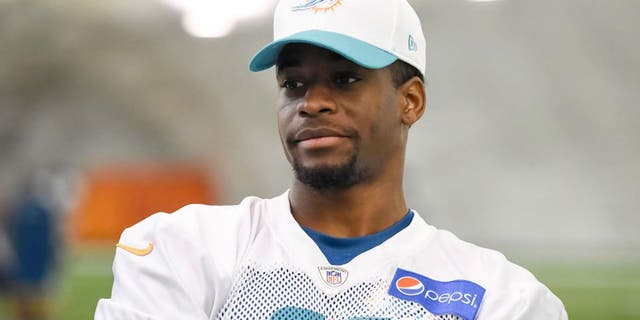 NEWYou can now listen to Fox News articles!
Dolphins offensive coordinator Bill Lazor knows DeVante Parker is talented, but he's non-committal on his readiness. Ron Elkman Getty Images
DeVante Parker has yet to make a significant impact for the Miami Dolphins as a rookie, but the coaching staff isn't down on him. There's a reason Parker was a first-round pick and that's because he's an extremely talented wide receiver.
"Sometimes when I've seen him in public speaking areas or even in meetings, if you call on him he has a certain way about him," Dolphins offensive coordinator Bill Lazor said via Andrew Abramson of the Palm Beach Post. "When he walks on the grass, there's a total aura about him, a confidence."
There have been reports that Parker could see a larger role on offense with Greg Jennings struggling mightily. Aside from Jarvis Landry, the passing game hasn't met expectations, though Parker could change that.
"The guy's a football player," Lazor said. "When he gets between the lines, he goes. He's picking up fast."
Coming off the bye and a change at head coach, the Dolphins take the field against the Tennessee Titans on Sunday. It will be interim head coach Dan Campbell's debut at the helm, so it will be interesting to see how he deploys Parker on offense. To Lazor, Parker is talented, but he's not confident in saying he's completely ready.
"He is further along than probably at any time that we've talked about him," Lazor said. "You're talking about a young player who's missed an unbelievable amount of time but who is very, very talented."
MORE NEWS: Want stories delivered to you? Sign up for our NFL newsletters.