Dolphins LT Branden Albert 'very, very frustrated' with injury issues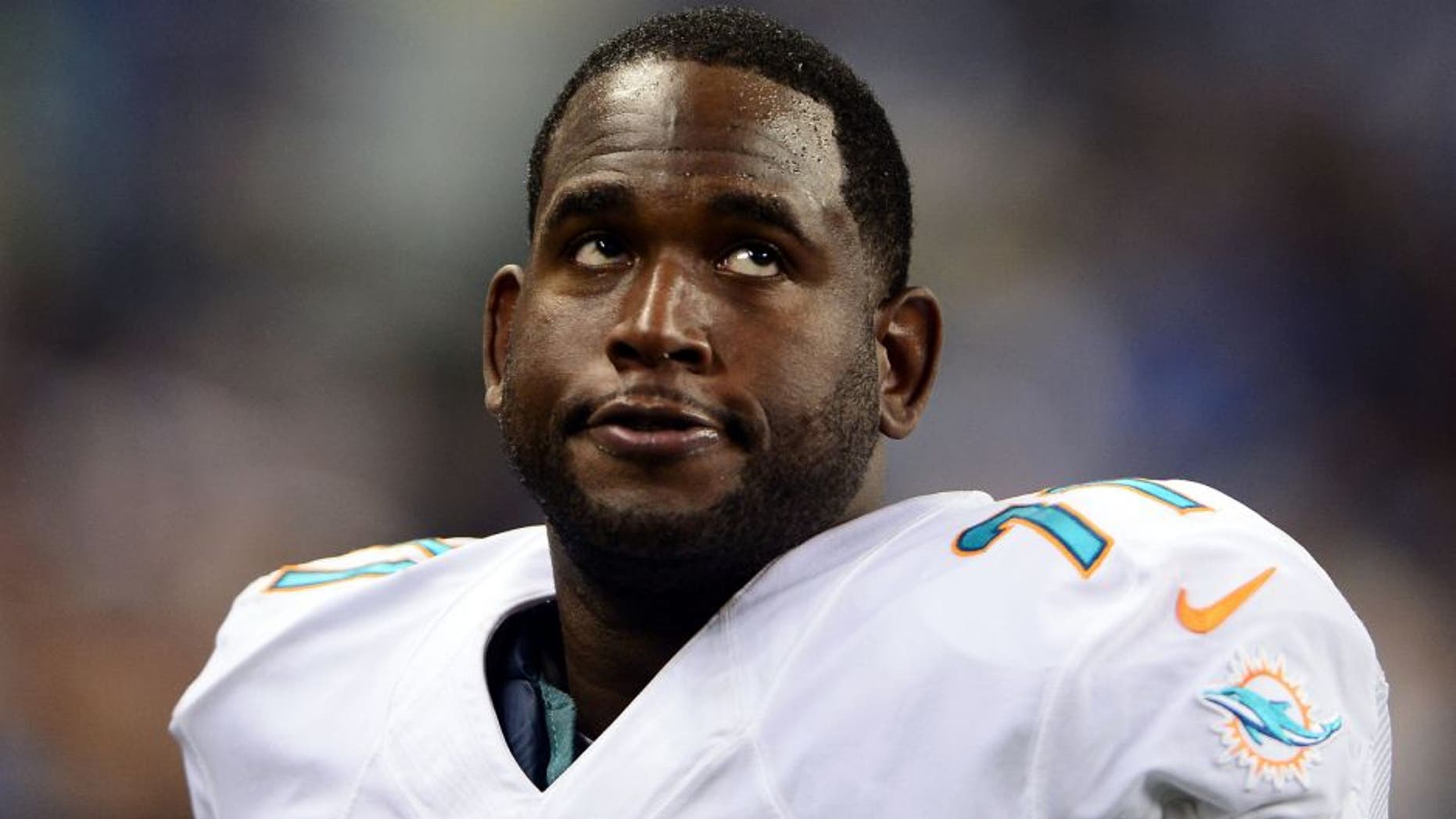 As if the Miami Dolphins didn't already have enough issues on the offensive line, they've also had to work around injuries to their left tackle, Branden Albert.
Albert left the team's Week 2 game with a hamstring injury and was forced to miss Week 3 against the Buffalo Bills. He and Mike Pouncey are the most consistent starters on the line, so not having Albert to protect Ryan Tannehill's blindside is obviously a big issue.
As one would expect, Albert isn't happy about all the injury issues he's endured this season.
"I'm very, very frustrated, because for one, I know what people are going to start saying, I know what people are going to start insinuating," Albert said via Adam Beasley of the Miami Herald. "It's part of the process. If people understand the injury I have, it wasn't just an ACL/MCL [tear]. I tore everything in my knee. I was out for 10 months."
Albert, of course, was recovering from a serious knee injury that he suffered last season, but even after coming back from that, he was hit with this ailing hamstring injury. Albert remained aggressive throughout training camp and targeted a Week 1 return, which he made. The only problem is that he admitted he may have rushed back.
"But I felt like I wanted to play, I felt like I needed to play," Albert said. "We were down numbers with [Jason] Fox out and I would probably be at 90 percent. I made the decision. I made the decision to play, it wasn't nobody else. I want to get that clear.
"But you never know, [the hamstring injury] could have happened if I had another month of practice. You never know. The thing about it is it happened early enough, it's nothing serious, there's nothing wrong with my knee. That's all that matters."
Albert is listed as day-to-day as his availability for Sunday against the Jets has yet to be determined. There's no doubt the Dolphins need all the help they can get on the offensive line, but they also need Albert for the long haul, so they may be reluctant to rush him back.
(h/t ProFootballTalk)