Dolphins LB has kid ... and changes avatar to him crushing Brady's head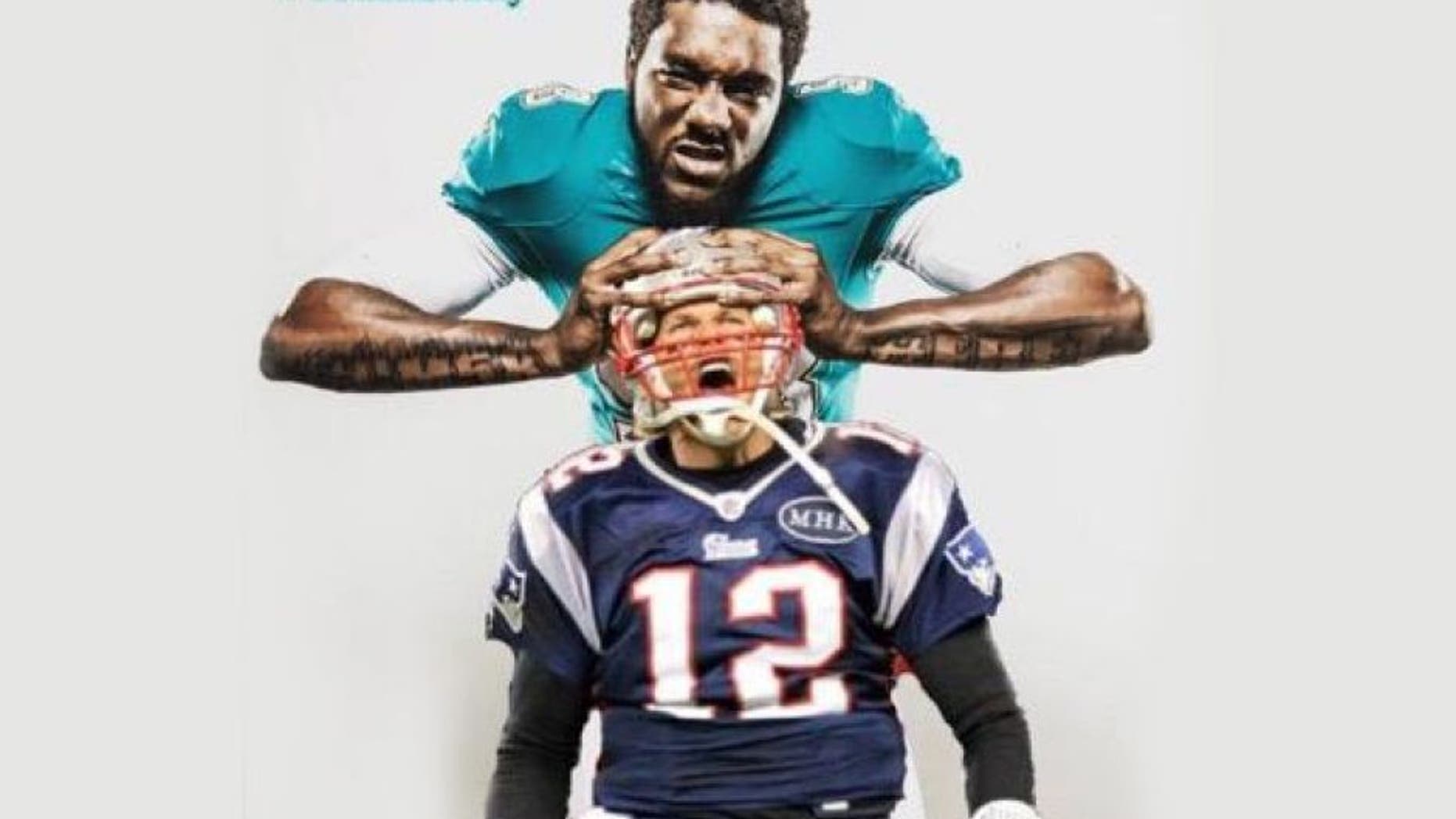 Dolphins linebacker Chris McCain on Monday did what many people do to rejoice in the birth of their first child -- he took to Twitter to announce the news.
Then Patriots fans everywhere ripped him.
No, not because of the birth of his daughter, but rather because of his new Twitter avatar … also on Monday, McCain changed his avatar to a photo illustration of himself trying to crush Tom Brady's head.
See for yourself:
Understandably, the illustration had plenty of people chiming in. And to defend the move, McCain explained the illustration is a year old, and a contest entry from a child.
He also said the illustration is simply a matter of art imitating life.
He then ripped people for focusing on the avatar and not his daughter's birth.
In all fairness, McCain began his career with a sack of Brady in last season's opener, the first NFL game for the undrafted player out of Cal. It remains his only sack.
But also in fairness, McCain has been inactive the last two games and has not recorded even a tackle this season.
"I'm not in the NFL," one Patriots fan tweeted, "but don't you have to be on the active roster to crush an opponent?"
As for unbeaten New England, whom 3-3 Miami visits this Thursday night, Rob Gronkowski was surprisingly non-opinionated, instead deferring a response to Brady himself. Of course, he did it in a very Gronk sort of way, according to ESPN:
"You have to ask Tom. Give Tom that question and he'll probably have a good answer," Gronkowski told reporters gathered at his locker, eliciting laughter. "We'll see Thursday night. I think that would be a penalty if he does that. If he wants to do that and give us 15 yards, that's fine."
-- The Associated Press contributed to this report