Dolphins' Jennings: Ryan Tannehill is 'far' from being an elite QB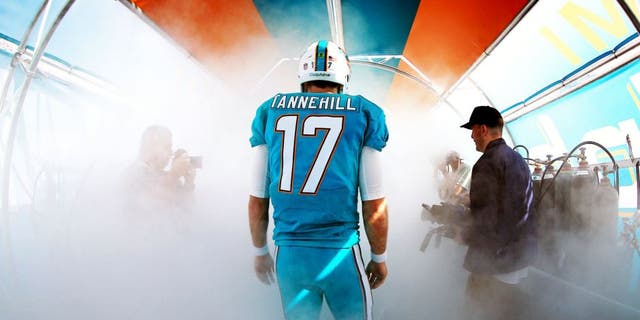 The Miami Dolphins signed quarterback Ryan Tannehill to a lucrative four-year, $77 million extension last year, essentially making him their franchise quarterback. His first year under that contract didn't go as planned, though.
He suffered a drop-off in touchdowns and completion percentage after improving in nearly every area of his game for the first three years. And now with a complete overhaul to the coaching staff led by new head coach Adam Gase, questions have emerged surrounding Tannehill's status as a top-flight quarterback in the NFL.
His teammate, Greg Jennings, is among those who wonder if Tannehill is an elite quarterback.
Via the Sun-Sentinel:
Part of the reason why Jennings won't call Tannehill "elite" is because of the fact that he's been in restraints with the Dolphins. The coaching staff reportedly hadn't given him complete control of the offense and the ability to audible at the line of scrimmage, which likely hurt his development.
His lack of control should change this season under Gase, who's a quarterback-friendly coach. The first year for Tannehill and Gase should be a telling one in whether or not he's truly the franchise's quarterback they've been looking for.