Dolphins GM: Dion Jordan 'needs to prove something'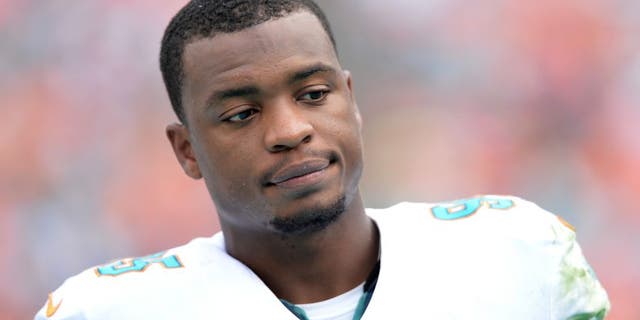 Back in 2013, the Miami Dolphins made a bold move and traded up to No. 3 overall in order to select defensive end Dion Jordan. He was a promising pass rusher out of Oregon, but ran into trouble in his first few seasons in the league.
As a rookie, he recorded two sacks in 16 games. In 2014, he had just one and missed six games. This season, he didn't play a single snap because of a year-long suspension due to violating the league's substance abuse policy.
Now, he'll have to apply for reinstatement in April. That's just the first step in getting back to playing football, though. He has to prove to the Dolphins that he's worth keeping around.
General manager Chris Grier shed some light on Jordan's situation Tuesday, and he doesn't sound confident that he'll make an impact in 2016.
Via the Miami Herald:
The Dolphins certainly can't bank on Jordan playing any sort of role next season given his struggles in his first two seasons. His three sacks are obviously underwhelming, and after sitting out an entire season, there's no reason to believe he'll come back and put up double-digit sacks.
And even if he does clean up his act off the field, the Dolphins aren't going to give him the benefit of the doubt because he was a top-three pick.