Dolphins don't sound ready to activate rookie RB Jay Ajayi this week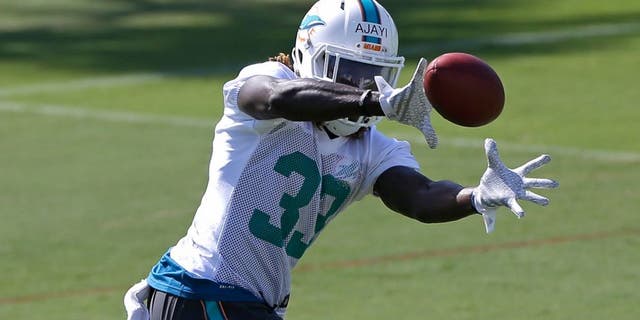 Jay Ajayi may need to wait a little bit longer to make his NFL debut. Alan Diaz AP Photo
The Miami Dolphins have the ability to add a talented running back to the active roster this week if they'd like to, but it doesn't sound like they will.
Rookie running back Jay Ajayi was placed on short-term injured reserve before the season began, forcing him to sit out the first eight weeks of the season. He's now eligible to be activated and added to the 53-man roster, but it doesn't sound like the Dolphins are ready to do that just yet.
"We have basically another week or over until we have to absolutely make a decision," head coach Dan Campbell said via Andrew Abramson of the Palm Beach Post. "But at this point we can if we would like to activate him this week. He will be eligible to do that. We don't want to do it right now until we know for sure."
Campbell also said that Ajayi is coming along "slowly," adding that it will be a while before the Dolphins make the decision to activate him.
Though Ajayi came into the league with fairly high expectations for a fifth-round pick, he struggled in camp and in the preseason. Injuries contributed to that, but his slow development could be a reason why the Dolphins are reluctant to activate him right now.
Miami still has two weeks before they have to make a decision on whether or not to activate him. If they choose not to after two weeks, he'll remain on injured reserve for the rest of the season.