Dolphins DE Cameron Wake says players are 'pissed off' about years of losing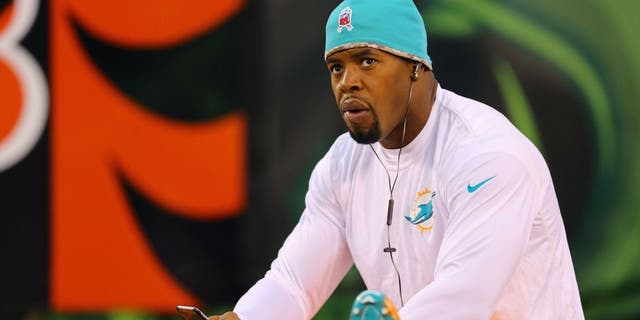 The Miami Dolphins have been a massive disappointment this season behind the poor play of Ryan Tannehill. He's far from the team's only issue, though. The entire roster lacks talent and needs significant improvement.
This isn't the first time Miami's been one of the worst teams in the AFC East, either. For seven straight years, the Dolphins have failed to finish with a record over .500 and have five seasons with fewer than eight wins.
Sunday's loss to the Tennessee Titans was especially disheartening, considering they were beat so handily. For the veterans on the team, this is an all too familiar feeling, and one they don't want to experience anymore.
"Same pain. Same disgust," Cameron Wake said, via the Palm Beach Post. "Same fury. It boils inside you. It doesn't get any easier. Unfortunately, I've experienced it too many times. I want to win. Poop still tastes the same, no matter if it was the first time you tasted it."
Wake isn't the only one fed up with the Dolphins' ineptitude in recent years. The entire locker room is likely tired of losing.
For him, though, the losses are especially hard. He's never been to the playoffs in eight seasons, nor has he ever experienced a winning season.
"I can assure you I'm frustrated, guys are disappointed and frankly, pissed off," Wake said. "Uncomfortable with this feeling. Because with the kind of guys we have, this should not be happening."
Sunday's 30-17 loss to the Titans was the culmination of poor quarterback play and horrendous defense. They allowed 235 yards on the ground to go along with 163 through the air. Miami didn't sack Marcus Mariota once and allowed several long runs by DeMarco Murray, Derrick Henry, and even Mariota.
On offense, the Dolphins managed just 200 total yards and surrendered six sacks for a loss of 42 yards. Nothing is going right for this team, and frustrations are beginning to boil over.