Dolphins DE Cameron Wake: Everyone is coming together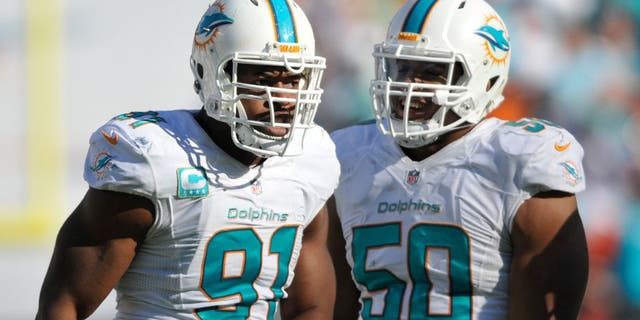 The Miami Dolphins are expected to field a top defense this season with a stout defensive line. Key players along the defensive front include Cameron Wake, Olivier Vernon, and free agent acquisition Ndamukong Suh.
In two preseason games, the first-team defense has held its opponents to exactly zero points, with all three of those players being a big part of that.
"So far, it's been a wonderful experience. Everybody has come together," Wake told reporters, via ESPN. "We spent a lot of time in the past few days together, just building that bond. I feel like those are the times that we're going to fall back on way down the season in December when we have another situation maybe like that where it's a goal-line stand and we need to bond together and stand up."
The defense will be a big reason for the Dolphins' success this season, specifically the defensive line. Hearing Wake say the group has come together is a good sign for the Dolphins, given the amount of talent they have at the position.
It goes beyond Wake, Vernon, and Suh, too. The Dolphins have big expectations for second-round rookie defensive tackle Jordan Phillips, as well as Earl Mitchell. It's a deep group of players ready to make an impact.
"A lot of guys," Wake said. "Real deep in that room. ... We told them, 'Look, it doesn't matter who's in the game, the standard is still there. You've got to go out there and you've got to stop them and get off the field.'"
The defensive line has gotten rave reviews thus far in training camp. Although, with the struggles on the offensive line, they should be dominating in practice. Come regular season time, the defensive line will definitely be a strong asset for the Dolphins, especially if healthy.
(h/t ESPN)