Dolphins cut RB Jonas Gray following Jay Ajayi's strong debut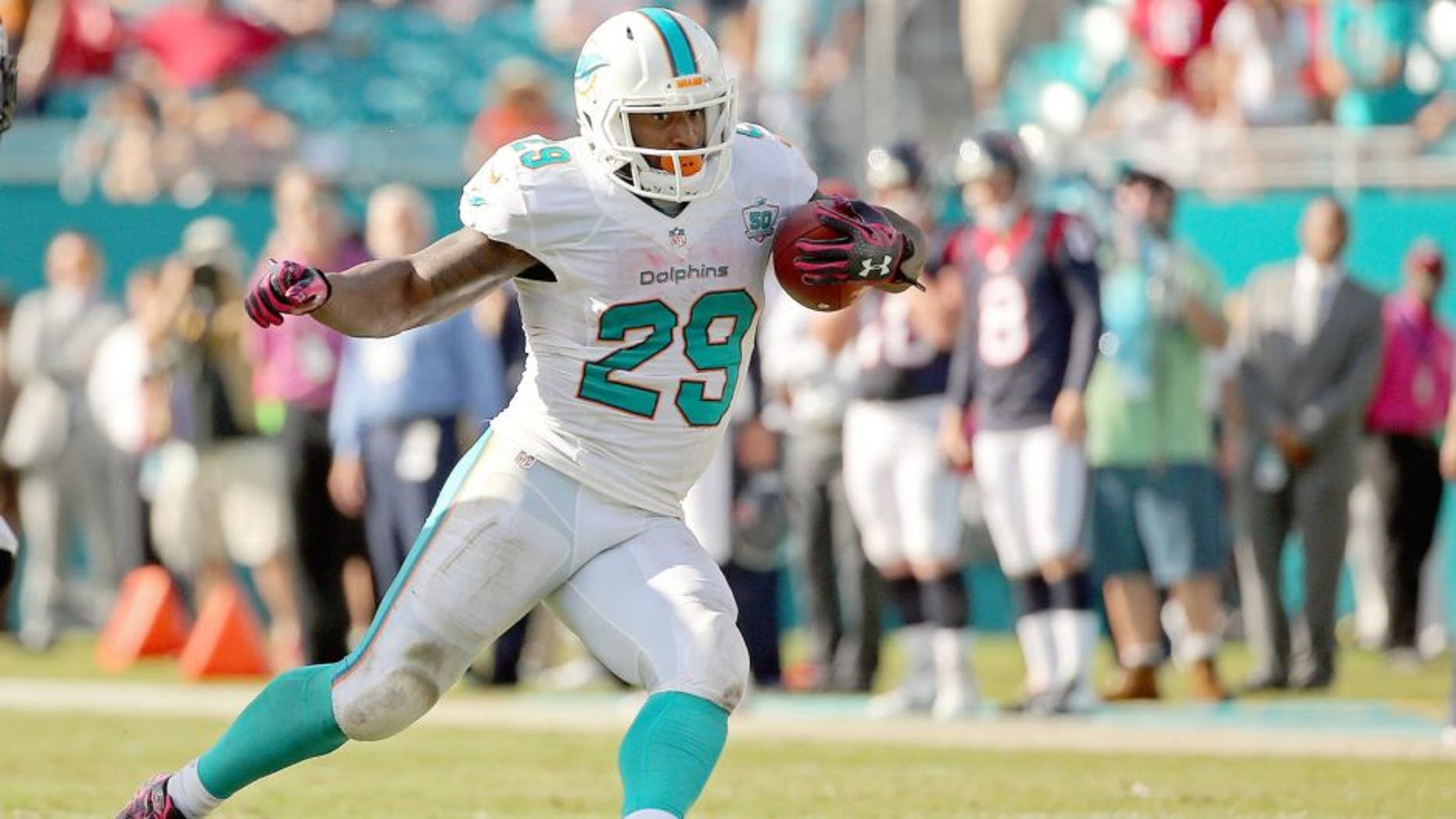 The Dolphins cut ties with running back Jonas Gray on Tuesday. Mike Ehrmann Getty Images
Rookie running back Jay Ajayi made his NFL debut for the Dolphins on Sunday, rushing for 41 yards on just five attempts. He looked 100-percent healthy after breaking a rib in the preseason finale and could carve out a role in the backfield in the coming weeks.
With Ajayi's strong outing, he essentially made Jonas Gray expendable for Miami, and in doing so, the Dolphins cut ties with the backup running back. Gray was released on Tuesday, the team announced. To counteract the move, the Dolphins re-signed center Sam Brenner.
Gray hadn't played a huge role for the Dolphins this season, carrying the ball just 31 times in six games. He was fairly effective in the passing game, though. He caught six passes for 72 yards with a long of 25 yards.
However, while at Boise State, Ajayi proved that he can be a solid pass-catching running back, too. In 2014, Ajayi caught 50 passes for 535 yards and four touchdowns. He'll be a good compliment to Lamar Miller, who's more of a speed back.