Dolphins coach Adam Gase calls the NFL a checkdown league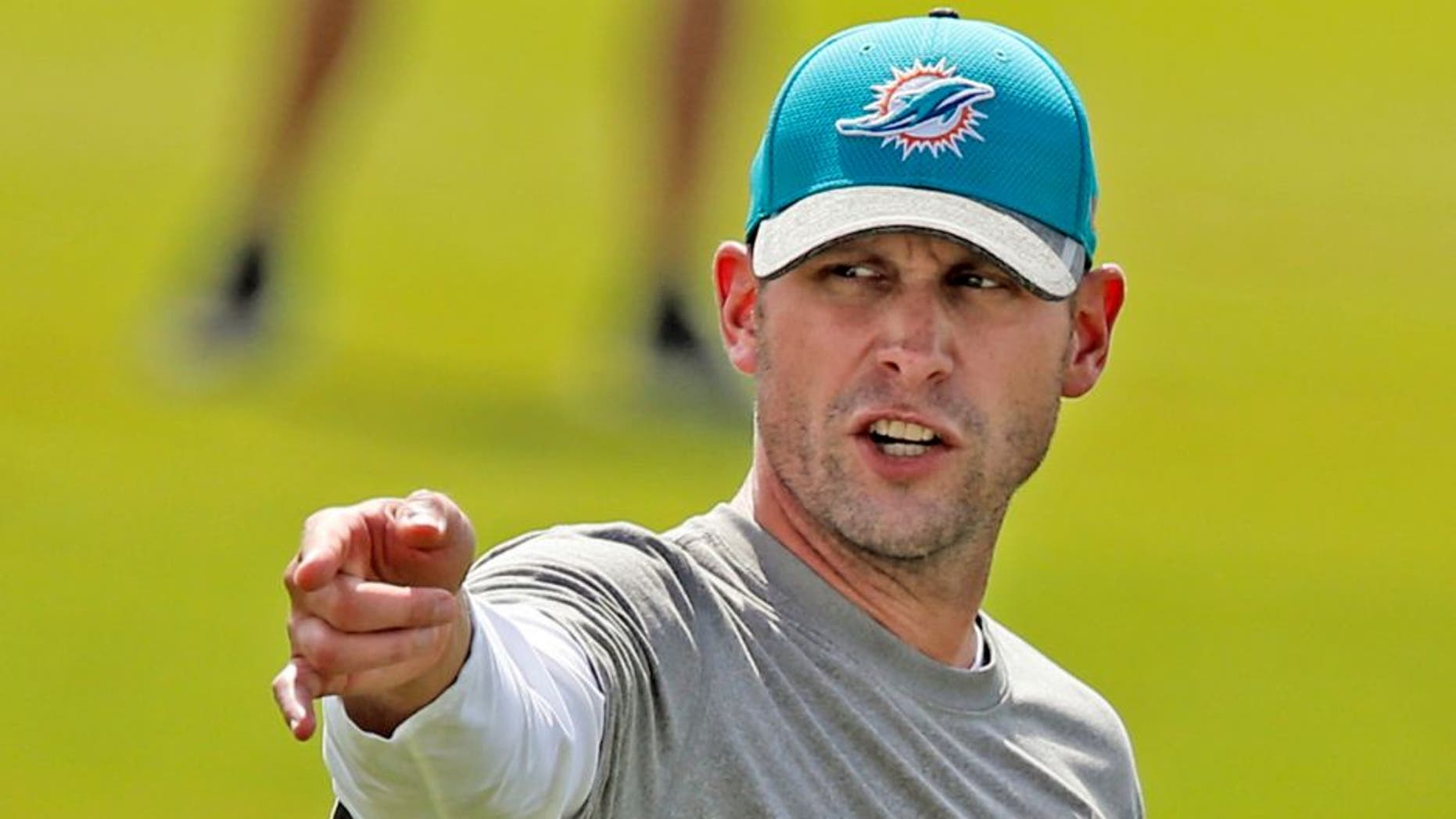 The NFL has primarily become a passing league over the past half-decade or so with teams angling towards airing out the football more often. Running backs are devalued and wide receivers are being paid like superstars, which isn't a bad thing by any means.
Rules have also been created to favor offenses that throw the football more often, protecting quarterbacks' bodies and receivers going over the middle. The Miami Dolphins don't have the league's most prolific offense, but they're perfectly fine with that. First-year head coach Adam Gase actually prefers checkdowns and intermediate passes, as evidenced in Dolphins' practices this offseason.
"I'm fine with it. I'm the one scripting the plays, calling the plays," Gase said via the Miami Herald. "I've had a little success with what we do. There's a time and a place. There's also a time and a place not to get sacked 60 times in a year, too."
While Gase openly admits that he's fine with an offense filled with dump-offs and short throws, he's not the only coach turning his team that direction. He's just one of the few who backs the idea publicly.
"The whole league is 10 yards and under. That's what it is. Nobody is going down the field," he said. "There's one team that does it really, maybe two. Pittsburgh and Arizona. Hold onto the ball and they chuck it down the field."
He continued:
"More teams than not, it's 10 yards and under. That's where all the passing game is. The D-ends are too good. If you want to stand back there and have your quarterbacks get your brains beat out, go at it."
The Dolphins have a solid receiving corps entering this season with Jarvis Landry, DeVante Parker and Kenny Stills. The latter two are threats to go deep on every play and excelled in doing so previously, while Landry dominates across the middle and on intermediate routes.
Ryan Tannehill, now entering his fifth season, has to take a huge step forward if he wants to be discussed among the top quarterbacks. He's not one to take chances downfield, which hurts Miami's offense. For the first time in his career last season, he averaged more than 7 yards per attempt. Still, Tannehill ranked towards the bottom of the league in that department.
With Gase's offense likely geared towards shorter passes, Tannehill may not see that number increase further this season.