Dolphins' Adam Gase jams with Grammy winner Melissa Etheridge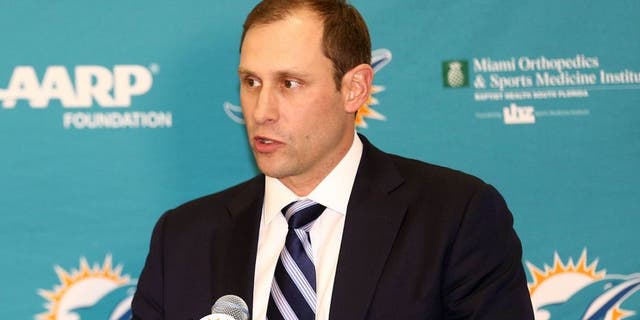 Miami Dolphins head coach Adam Gase's hidden hobby was on display behind the scenes at the sixth annual Dolphins Cancer Challenge this weekend.
Gase joined Grammy winner and American singer-songwriter Melissa Ehteridge on her tour bus before the show. That's when she found out that coaching football is not the only thing Gase likes to do.
Via Palm Beach Post:
Gase learned how to play the guitar back during his days as an assistant coach with the Denver Broncos. Although he hasn't joined a band during his time away from football, he held his own during his brief jam session with Etheridge.
Rocking out with an award-winning musician is an excellent early offseason activity, but the NFL Combine is on the way, and you can expect Gase to shift his attention as he prepares for his first season as an NFL head coach.
Gase earned a reputation as a quarterback guru after coaching a later-career Peyton Manning during a 55-touchdown 2013 campaign and helping Jay Cutler drastically cut down his turnovers in 2015. Ryan Tannehill is his next subject.