Dodgers work as Southwest employees for the day, wear wrong jerseys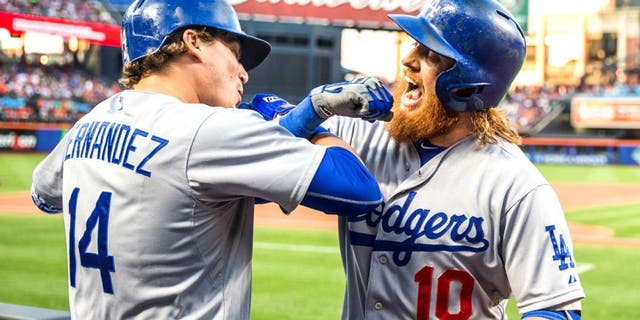 On Thursday, some of the Los Angeles Dodgers players worked as airline employees during the day and moonlighted as ballplayers at night.
In celebration of the Dodgers' newly announced partnership with Southwest Airlines, a trio of Dodgers -- Justin Turner, Joc Pederson, and Kiké Hernandez -- worked as honorary employees for the airline at LAX on Thursday afternoon.
The Blue Crew worked as operations agents at the boarding gates (they were supervised by actual Southwest employees), welcomed passengers on arriving and departing flights, and even made announcements on the PA system at the gate.
In addition to surprising travelers with their presence, Turner, Pederson, and Hernandez also confused Dodgers fans at LAX on Thursday by switching their jerseys.
Turner and Hernandez even got to snap a photo with the pilot, with Turner seated in the co-pilot's chair.
The third baseman is slated to return to the starting lineup on Friday, and the Dodgers hope that their offense will take off with their OPS leader back in the lineup.
(h/t CBS LA)