Dodgers' Van Slyke available for NLCS roster if LA advances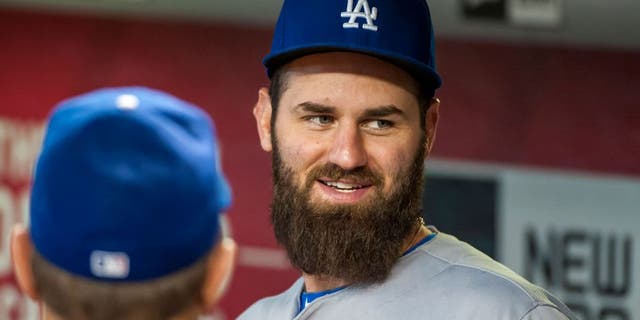 NEWYou can now listen to Fox News articles!
Scott Van Slyke could add some pop to the Dodgers' lineup in a potential NLCS but he has little postseason experience. Darin Wallentine Getty Images
If the Los Angeles Dodgers can pull off a Game 5 win over the Mets on Thursday, they will have a reinforcement waiting for them.
Outfielder Scott Van Slyke said Wednesday that he will be available to play in the NLCS if they Dodgers advance in the postseason.
Van Slyke, who couldn't swing a bat last week due a right wrist injury, says that his wrist has healed after nagging him at the end of the regular season.
Although he would be available to join the Dodgers' 25-man roster for the NLCS, the 29-year-old outfielder might not be included on the roster by manager Don Mattingly, as Justin Ruggiano and Yasiel Puig are currently on the team's roster as outfield reserves.
Van Slyke, who is known primarily for his power (17 percent of his major-league hits have been home runs), posted a .700 OPS this season after hitting the .910 mark in 2014, and only has three postseason at-bats to his name.