Dodgers' Utley has appeal hearing for takeout slide postponed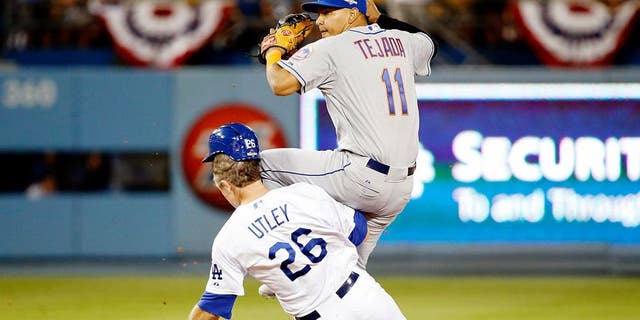 NEWYou can now listen to Fox News articles!
With no urgency remaining following the Los Angeles Dodgers' elimination from the postseason, Major League Baseball and the players' association postponed Chase Utley's appeal hearing.
Utley was suspended for two games by MLB Chief Baseball Officer Joe Torre for a takeout slide in Game 2 of the NL Division Series that broke a leg of New York Mets shortstop Ruben Tejada.
The union appealed the penalty, causing the discipline to be held in abeyance, and Utley pinch hit in Game 5 and flied out as the Dodgers were eliminated.
A hearing had been scheduled for Monday.
Any suspension that is sustained would be served at the start of next season.