Dodgers reportedly meet with Japanese free-agent P Kenta Maeda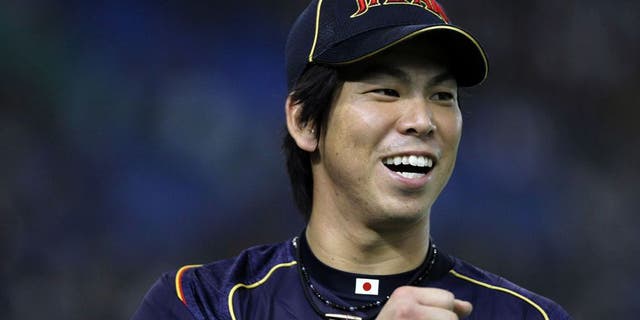 The Los Angeles Dodgers apparently have serious interest in Japanese starter Kenta Maeda.
According to multiple Japanese outlets, the Dodgers met with Maeda in Los Angeles last Thursday.
A handful of MLB teams have been linked to Maeda, who will turn 28 this coming April, but the Dodgers have been the predominant team mentioned in association with the right-hander over the past few weeks.
Maeda's signing window as an international free agent closes on Jan. 8, which gives the Dodgers, or any other interested team, less than two weeks to sign him.
As noted by MLB.com, Maeda is expected to land a deal valued around $80 million over five years, and his suitor will also have to pay a $20 million release fee to the Hiroshima Carp, Maeda's team in the Japan Central League.
Signing Maeda would be a needed move for the Dodgers, as their search for starting pitching has been unfruitful thus far during the offseason.