Dodgers' Mattingly talks to Yasiel Puig about playing time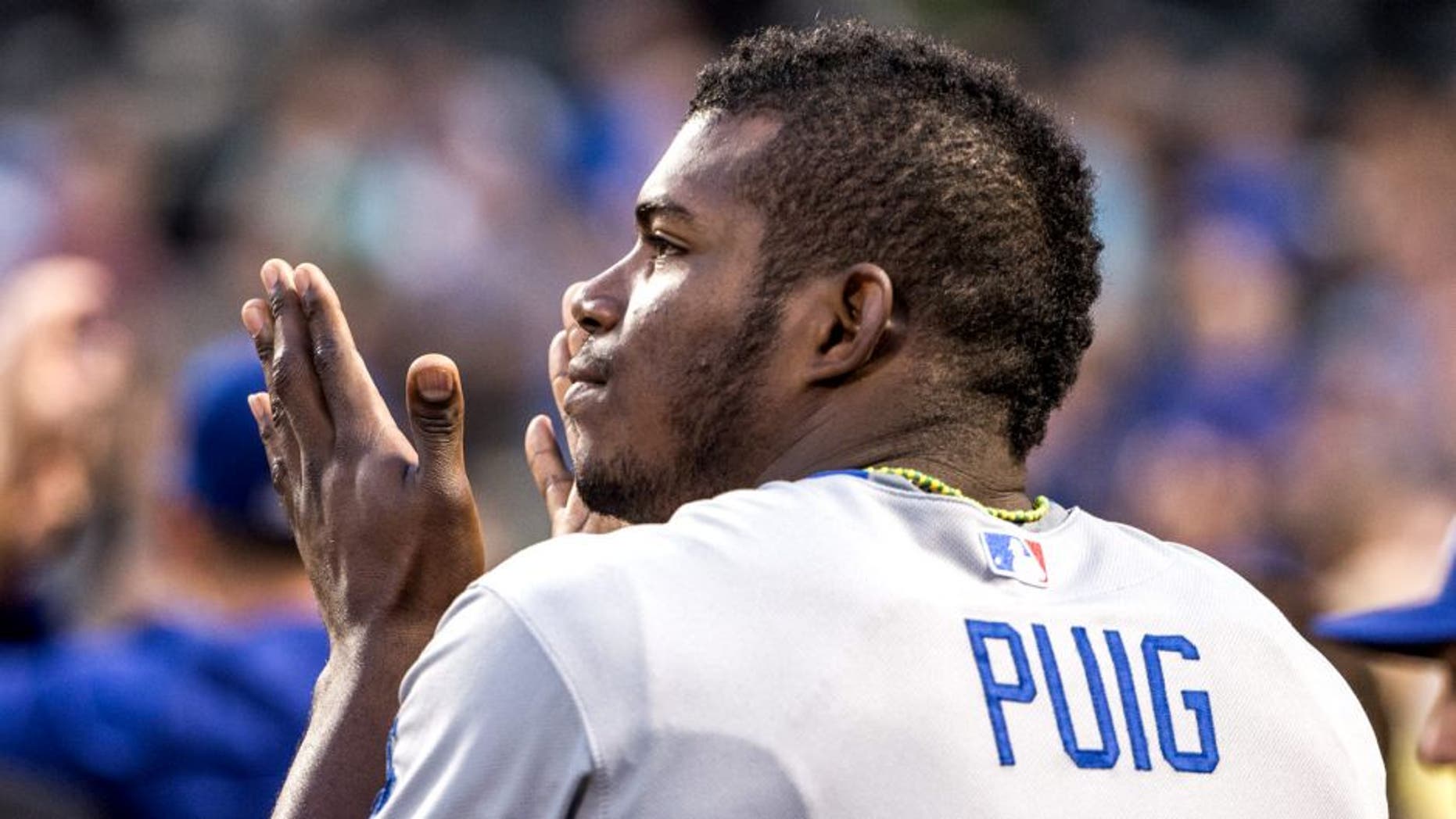 As Los Angeles Dodgers manager Don Mattingly does his best balancing act with penciling in a lineup amid a logjam in the outfield, he and right fielder Yasiel Puig had a discussion about Puig's recent recurring absences from the starting lineup.
In the past week, Puig, who normally starts in right field for the Dodgers, has thrice been held from the starting lineup, as the return of left fielder Carl Crawford from the disabled list has forced Mattingly to platoon his starting outfielders.
After omitting Puig from the starting lineup for the second time in four games on Sunday, Mattingly made sure he and his right fielder are on the same page on playing time.
"I just let him know that he's not just going to automatically be out of there against righties. He's going to be in there, it's just occasional days off," Mattingly said. "I know a couple have come here recently as we want to mix Carl back in."
"He seemed to be OK with it. He didn't look like he was ready to hit me or anything," he joked.
(h/t ESPN)