Dodgers beat Brewers in Game 7, will face Red Sox in World Series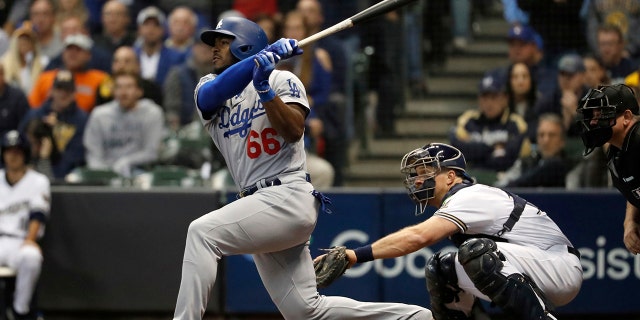 MILWAUKEE — Yasiel Puig hit a three-run homer, Chris Taylor made a key catch and the Los Angeles Dodgers reached the World Series for the second straight year, beating the Milwaukee Brewers 5-1 on Saturday night in Game 7 of the NL Championship Series.
Dodgers ace Clayton Kershaw closed out the win, setting up a showdown with the Boston Red Sox starting Tuesday night at Fenway Park. Los Angeles fell short last year, losing to Houston in Game 7.
Christian Yelich put Milwaukee ahead with a solo home run in the first inning off rookie Walker Buehler. Cody Bellinger hit a two-run shot in the second that gave Los Angeles the lead.
Puig broke it open with his drive in the sixth. He celebrated wildly going around the bases as the Dodgers made it 5-1.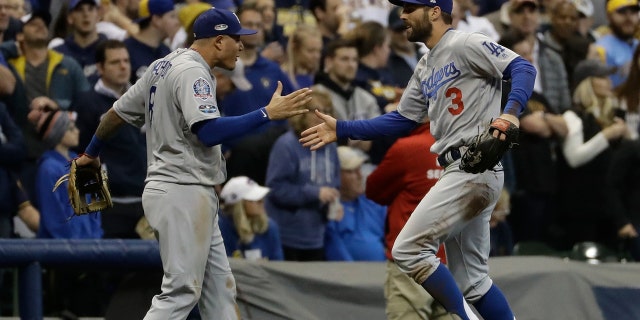 Taylor's running, sliding grab in left-center field came in the fifth with the Dodgers nursing a 2-1 lead. He robbed Yelich of an extra-base hit with a runner on second and two outs.
Los Angeles hasn't won the World Series since 1988. The Dodgers and Red Sox have met once before in the World Series, back in 1916 with Boston beating Brooklyn behind a big game from pitcher Babe Ruth.