Dodgers-Angels spring training finale halted by foul-smelling sewage leak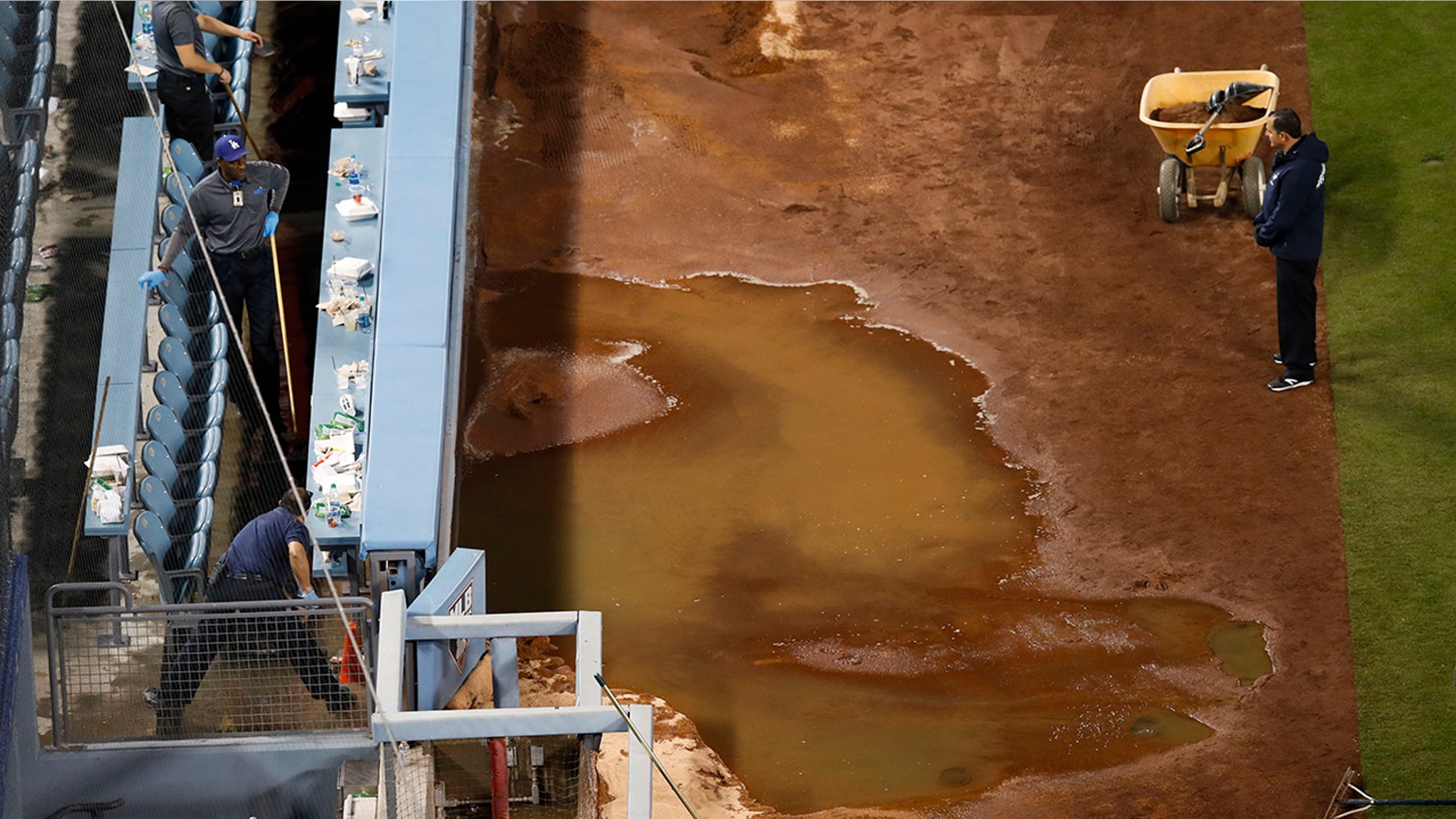 Tuesday night's spring training finale between the Los Angeles Dodgers and Los Angeles Angels of Anaheim was cut short after a foul-smelling sewage leak flooded the field at Dodger Stadium in the fifth inning.
The stench forced the game to be called after a 32-minute delay with two outs in the bottom of the fifth, giving the Dodgers a 4-3 victory. The leak left a pool of sewage near the Dodgers' dugout in foul territory.
"I'm not going to tell you what it really was," Dodgers outfielder Andrew Toles said. "That's messed up. It's nasty."
Toles said he thought the liquid was just Gatorade coming from the stands.
"I smelled it. It was nasty, man," he said.
Dodgers president and CEO Stan Kasten said there was a pipe backup on two separate levels of the stadium.
"We don't know exactly where the backup was, or what caused it. It had something to do with a main pipe here, as well as main pipe outside the stadium," he said.
"I smelled it. It was nasty, man."
Kasten wasn't sure if fans would receive refunds, but said officials would address the situation Wednesday.
The Dodgers are set to host the San Francisco Giants in Thursday's regular-season opener. Team officials said they were not concerned about the leak affecting the game, according to the Los Angeles Times.
The Associated Press contributed to this report.