Dodgers acquire Peralta from Rays in 1st move since Friedman leaves Tampa Bay for Los Angeles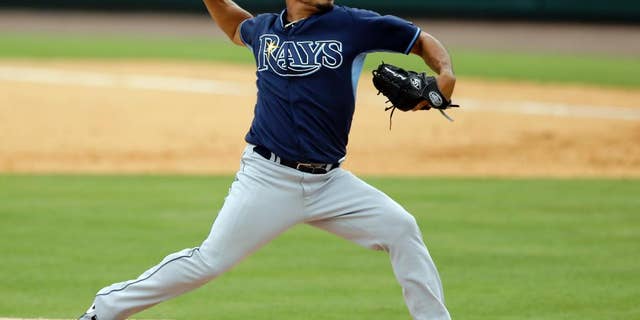 LOS ANGELES – Reliever Joel Peralta has been acquired by the Los Angeles Dodgers from the Tampa Bay Rays as part of a four-player trade.
The deal is the first major move for Los Angeles since Andrew Friedman left the Rays to become president of baseball operations for the Dodgers.
Tampa Bay received right-handers Jose Dominguez and Greg Harris in the trade announced Thursday night, and the Dodgers also obtained left-hander Adam Liberatore.
Peralta, a 38-year-old right-hander, was 3-4 with a 4.41 ERA and one save in 69 games this year.