Doc Rivers says Chris Paul is 'probable' against Houston Rockets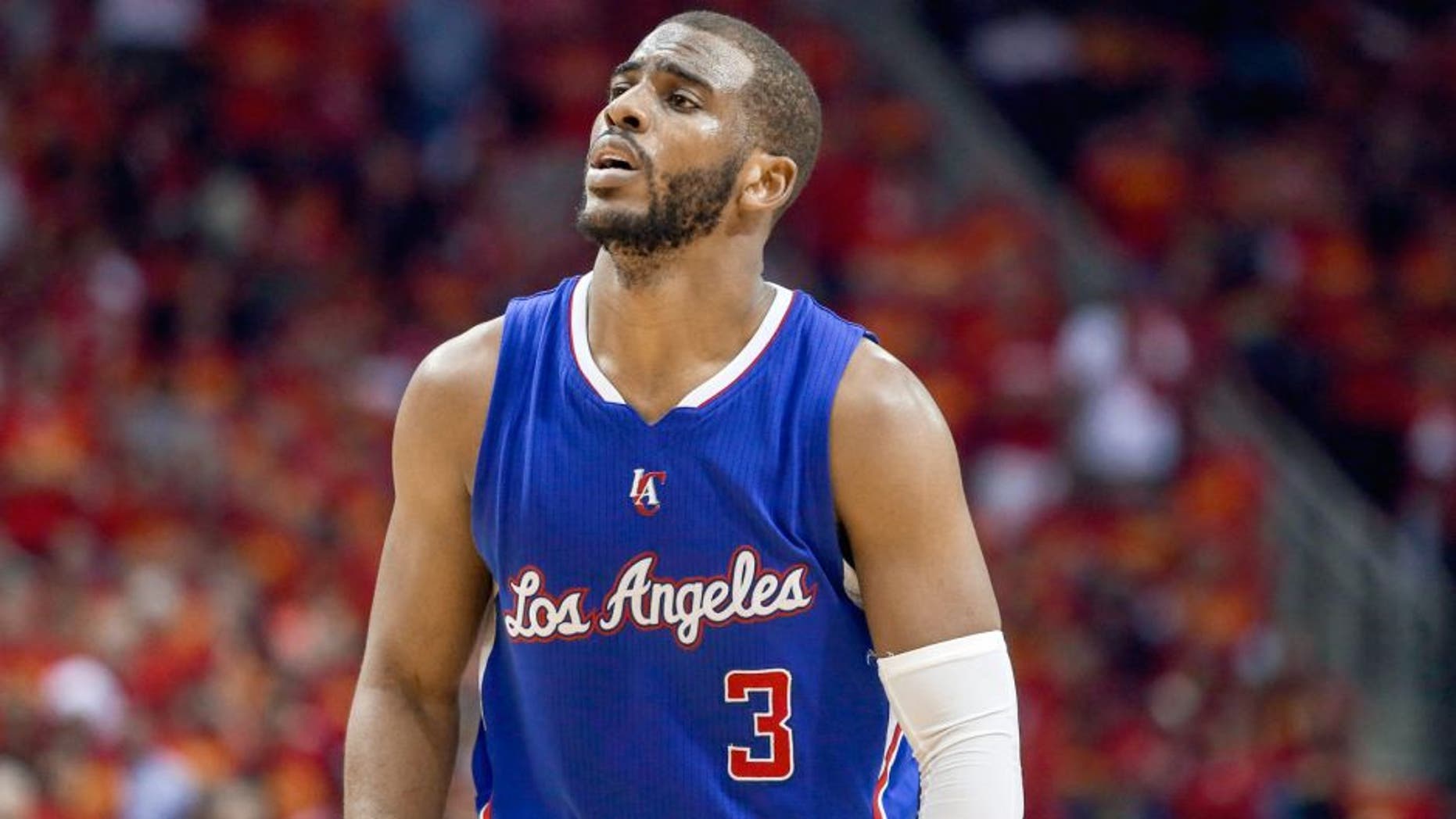 May 17, 2015; Houston, TX, USA; Los Angeles Clippers guard Chris Paul (3) reacts after a play during the fourth quarter against the Houston Rockets in game seven of the second round of the NBA Playoffs at Toyota Center. The Rockets defeated the Clippers 113-100 to win the series 4-3. Mandatory Credit: Troy Taormina-USA TODAY Sports Troy Taormina-USA TODAY Sports
Los Angeles Clippers head coach Doc Rivers said Chris Paul, who suffered a sprained right groin against the Golden State Warriors on Wednesday, is probable for Saturday's game against the Houston Rockets at Staples Center.
"He's OK," Rivers said at practice on Friday, according to the Los Angeles Times. "He won't practice today for sure, and he'll be probable for tomorrow."
Paul sustained the injury in the fourth quarter of the team's 112-108 loss. He was forced to sit out the final 13 seconds of the game after Clippers trainer Jasen Powell ruled him out.
Blake Grififn, who believes he banged knees with Warriors center Festus Ezeli during the same game, said his knee still has some swelling, but that it shouldn't be an issue.