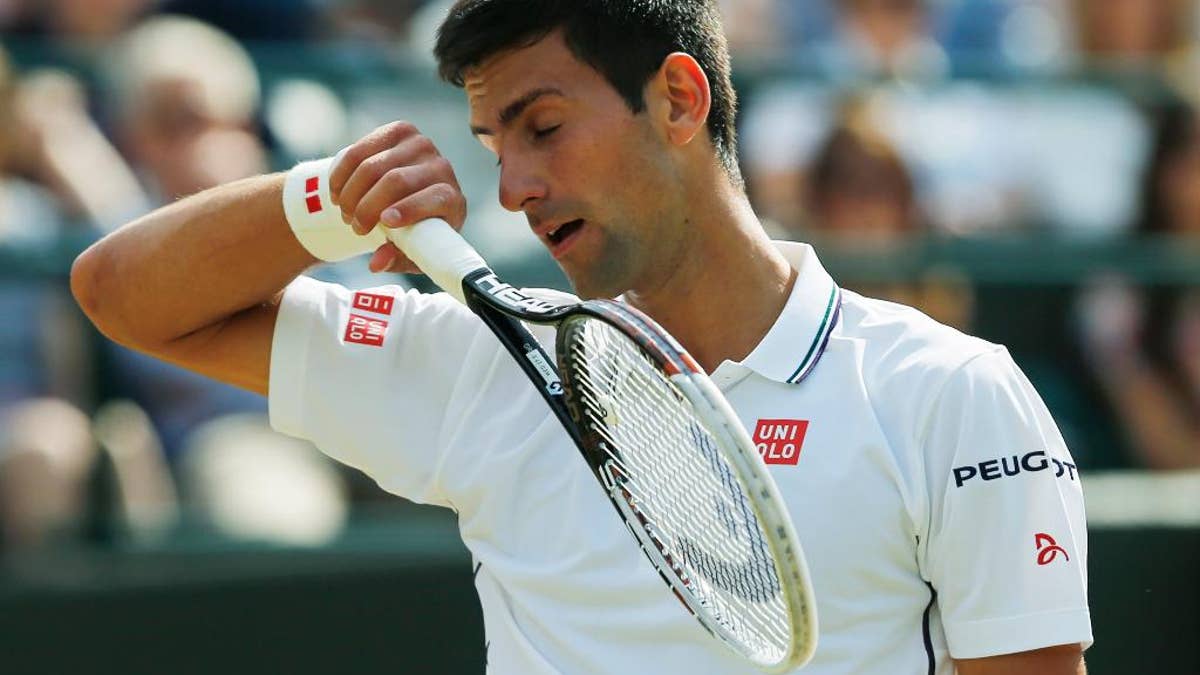 LONDON – Novak Djokovic reached the Wimbledon semifinals for the fifth consecutive year, coming back to beat 26th-seeded Marin Cilic of Croatia 6-1, 3-6, 6-7 (4), 6-2, 6-2 Wednesday.
The top-seeded Djokovic, the 2011 champion and 2013 runner-up at the All England Club, has reached at least the semifinals at 16 of his past 17 Grand Slam tournaments.
He improved to 10-0 against Cilic, who was in the Wimbledon quarterfinals for the first time.
On Friday, Djokovic will face No. 11 Grigor Dimitrov, who defeated defending champion Andy Murray in the quarterfinals.
Djokovic has won six major titles.