DJ Humphries joins growing list of injured Cardinals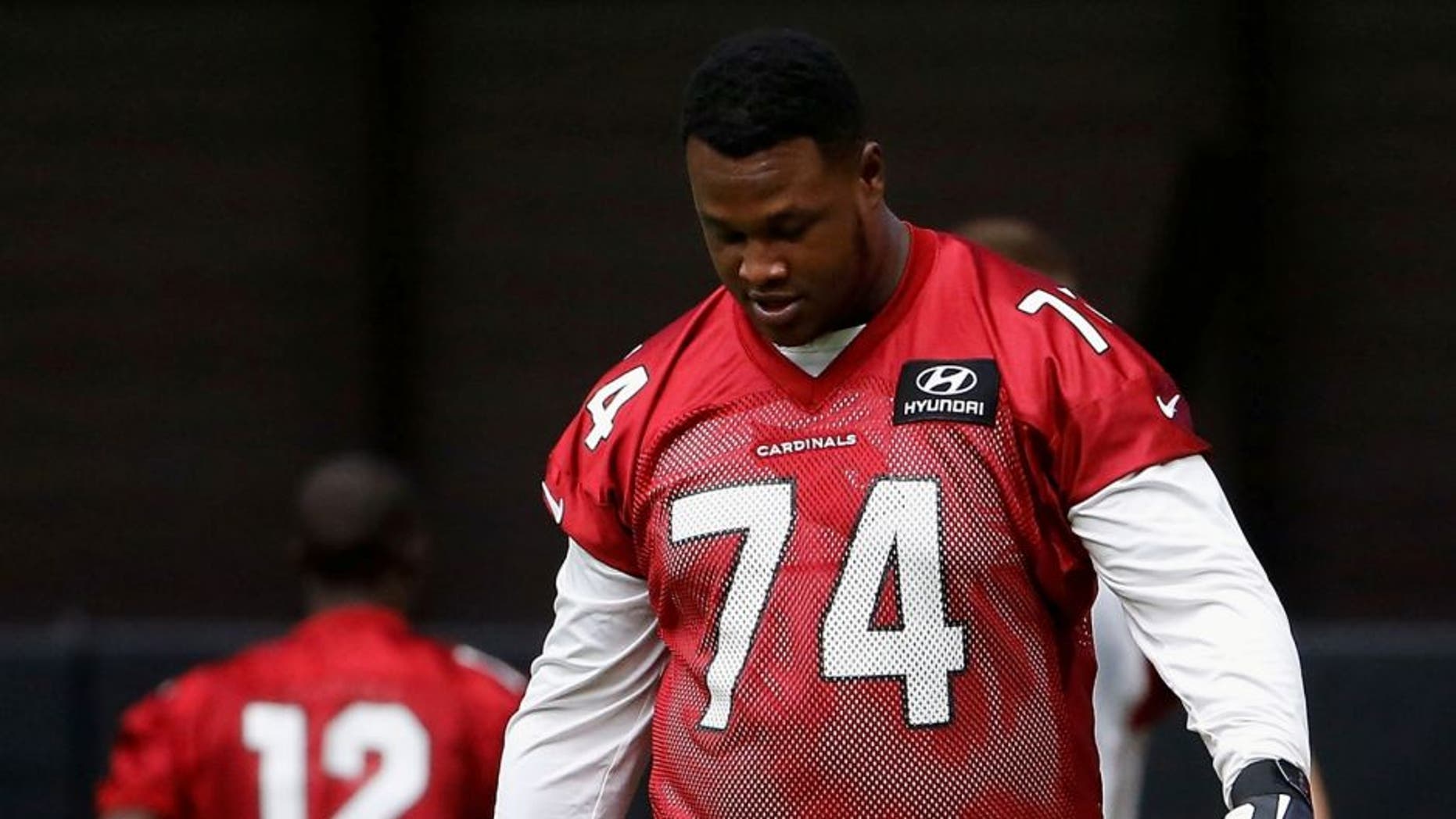 GLENDALE, Ariz. -- Cardinals coach Bruce Arians started Wednesday's morning meeting with the media with an injury report.
"I finally have a list," Arians said before running through 13 players and their ailments.
Running backs Andre Ellington (hamstring), Marion Grice (hamstring) and David Johnson (hamstring), tight ends Ted Bolser (knee), Jermaine Gresham (back) and Troy Niklas (hamstring), linebackers Shaq Riddick (hamstring), Darryl Sharpton (hip flexor), Zack Wagenmann (foot) and Sean Weatherspoon (hamstring), and offensive linemen Rob Crisp (knee), DJ Humphries (knee) and Earl Watford (ankle) all missed Wednesday's afternoon practice in full pads.
Arians said "a bunch" of that group could practice Friday after the team takes off Thursday.
Humphries, the team's first-round pick this offseason, on Tuesday stumbled on the turf and hyper-extended his right knee. He could return in 2-3 days or it could be a week, Arians said. Ellington and Weatherspoon, both projected starters, are considered day-to-day.
"One man's injury is another man's opportunity," Arians said. "When you get these opportunities you either get exposed or you get exposure."
As for those watching from the sideline without a proven track record
"I can't evaluate you if you ain't practicing," Arians said, "so you'll probably get cut."