Dirk Nowitzki reveals he didn't used to root for other Europeans to succeed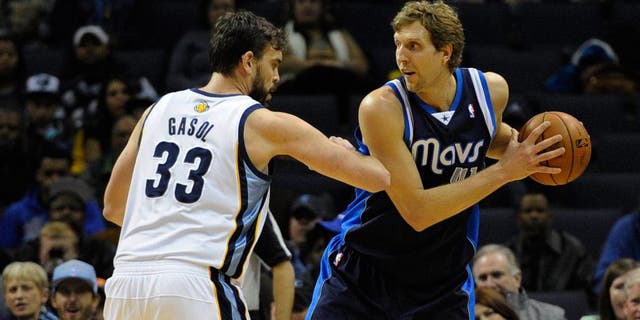 Dallas Mavericks forward Dirk Nowitzki has been a dominant force in the league for a long time. Nowitzki is entering his 18th season, and during that time the NBA has changed drastically.
One of the biggest changes has been the influx of European talent in the NBA. Nowitzki has always been the gold standard for players making the transition, but the German superstar recently revealed that he wasn't always hoping for other players from Europe to be successful.
Here's what Nowitzki told The Afternoon Show with Cowlishaw and Mosley on KESN-FM 103.3 as transcribed by the Dallas Morning News:
"Actually, at the beginning I didn't [root for other Europeans to succeed],"Nowitzki recently said in radio interview. "I was like, 'Nah, this is me. This is my spot.'
And now, over the years, I've shifted a little bit. Now, I'm obviously almost over the hill, so I'm there to help the young guys. Whenever they have a question, I'll answer it. But at the beginning, I have to admit, it wasn't like that. Every time I saw a European I wanted to go extra hard. And now I want them to succeed. We have people from all over in this great league now, and I want them to do well -- just not against the Mavs."
(h/t Dallas Morning News)