Dirk Koetter says Austin Seferian-Jenkins reminds him of Tony Gonzalez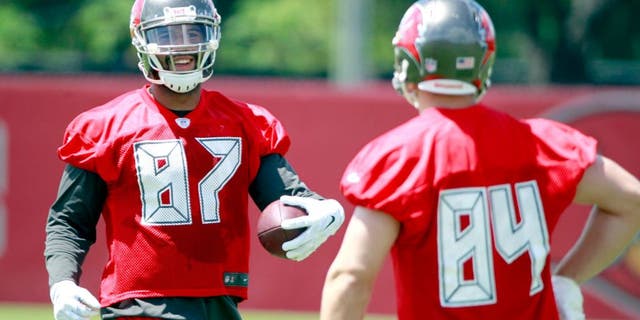 The highest praise that could likely be imagined was handed down to second-year tight end Austin Seferian-Jenkins this week. According to Joe Kania of Buccaneers.com, offensive coordinator Dirk Koetter has very high expectations for Seferian-Jenkins.
"I'll tell you, if Austin (Seferian-Jenkins) is healthy he reminds me… I coached Tony Gonzalez at the end of his career (and) our Tight Ends Coach Jon Embree had Tony in Kansas City," Koetter told Buccaneers.com. "Austin is talented. He can't have little nicks. Back surgery, that's not a nick but soft tissue injuries. But if Austin can stay healthy, we have very high expectations. So does he."
Yes, Koetter compared the young tight end to one of the best to ever do it, Tony Gonzalez. Seferian-Jenkins has massive upside, but that's one heck of a comparison to make.
Seferian-Jenkins wasn't so quick to jump on board with the comparisons, but he did say the right things about them.
"I'm Austin Seferian-Jenkins, he's Tony Gonzalez," Seferian-Jenkins said. "He's the best tight end to play the game so that's a real strong comparison. I'm going to do my job and I'm going to leave the comparisons up to the coaches and the media."
It's a big season for Seferian-Jenkins, can he turn the corner and start to come into his own?
(h/t Buccaneers.com)