Dion Lewis not bothered by Rex Ryan comments: 'He's a great coach'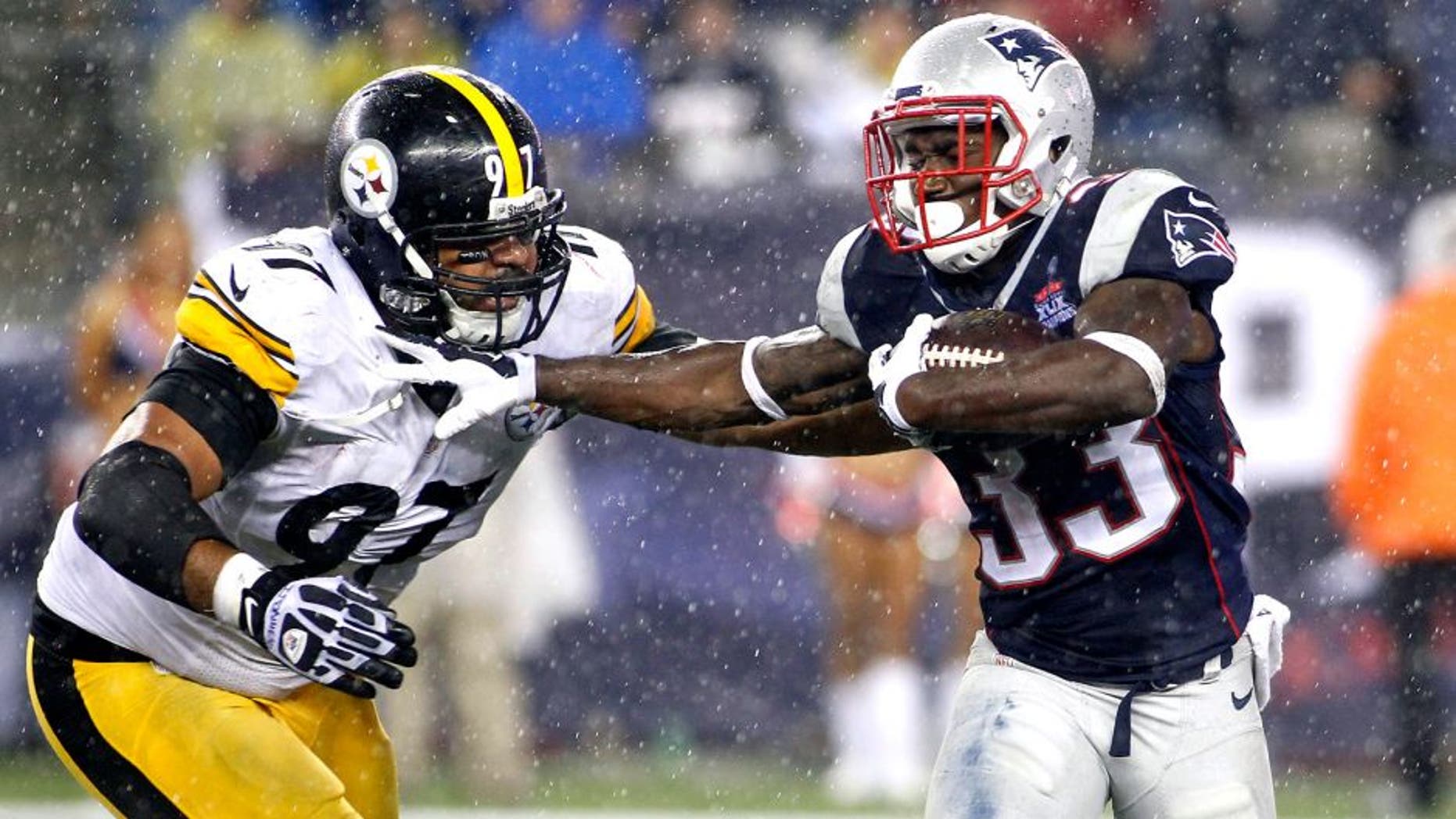 There's been no shortage of trash talk this week as the New England Patriots and Buffalo Bills are set to meet at Ralph Wilson Stadium on Sunday.
Rex Ryan started it all with a comment about Patriots running back Dion Lewis, saying he doesn't even know "that kid's name." Like the rest of his teammates, Lewis took the high road and brushed off Ryan's comments.
"He's a great coach, with a great defense and a great team," Lewis said via WEEI. "You just have to go out there and get ready for his team.
"I'm just going to do whatever my coaches ask me to do to help the team win,"
Lewis put up 120 yards from scrimmage in the season opener and on just 19 touches and put his name on the map in the Patriots' backfield. LeGarrette Blount is set to return from his one-game suspension, which could change Lewis' role, but he's an obvious playmaker in the passing game.
But as well as Lewis played, he realizes there's still work to be done.
"I've still got a lot of work to do," Lewis said. "I've got a lot of growing to do from the film. I'm trying to get better this week, correct some of those things I messed up in the game and try to get better this week in practice."
(h/t WEEI)