Dineen honors father on day with Stanley Cup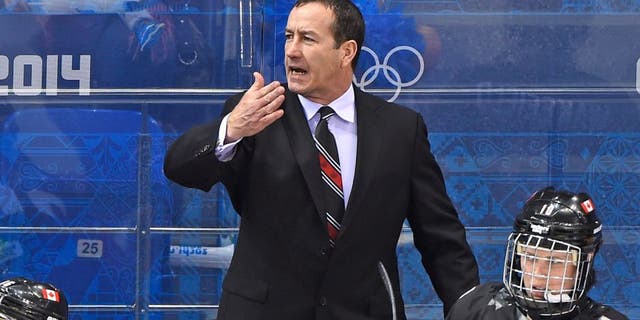 Chicago Blackhawks assistant coach Kevin Dineen celebrated his day with the Stanley Cup with a man who knows a thing or two about it as well.
That man is his father Bill, who won the cherished chalice with the Detroit Red Wings in 1954 and 1955. In keeping it with the family, Kevin's brothers Gord and Sean also received rings as a player and scout, respectively, with the Pittsburgh Penguins and Colorado Avalanche.
"This is as much about dad as it is about me," Kevin Dineen told The Record of Troy, N.Y. on Monday. "Once you win the Cup, you realize how hard it is to get it. That's what makes you want to share it with family and friends. It's fabulous."
Dineen brought the Stanley Cup to Saratoga Race Course on Monday where those interested could have their picture taken to raise funds for Double H Hole in the Woods Ranch, the Lake Luzerne camp for children with life-threatening and serious illnesses.
The 51-year-old Dineen also posed with members of the 2014 Canadian women's Olympic team. He coached the team to Canada's fourth straight gold medal in Sochi, Russia.
(h/t The Record)