Dikembe Mutombo says he's safe after being caught up in Brussels attacks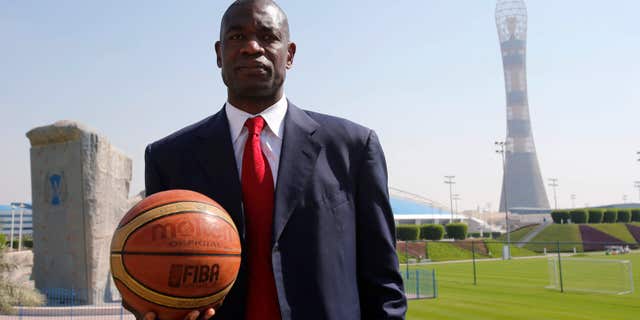 Former NBA center Dikembe Mutombo said he is safe after he was caught up at the Brussels airport which was targeted by suicide bombers Tuesday morning.
Mutombo posted two messages on Facebook confirming that he was safe. One of the pictures showed the scene outside the airport where hundreds of people were evacuated after the explosions. The caption reads: "God is good. I am in Brussels Airport with the craziness. I am fine."
Mutombo told the Houston Chronicle he was not hurt in the attack.
The former NBA star played 18 seasons with five different teams, including the Houston Rockets, Denver Nuggets, Atlanta Hawks, Philadelphia 76ers and New Jersey Nets.
Mutombo retired after the 2009 season and is now known for his humanitarian work around the world. He helped construct the Biamba Marie Mutombo Hospital and Research Center in Kinshasha in the Democratic Republic of Congo – his hometown.
He is also an NBA global ambassador and runs the Dikembe Mutombo Foundation, which focuses on improving the health, education and quality of life for the people of the Democratic Republic of Congo.