Difficult season ends for QB Manuel when he leads Florida St against Huskies in Orange Bowl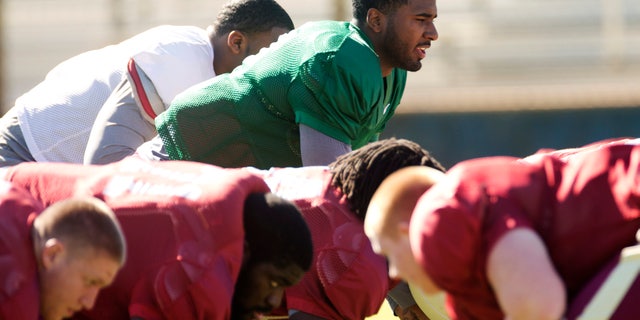 MIAMI – When quarterback EJ Manuel takes the Orange Bowl field Tuesday for his final game at Florida State, his mother will be home in Virginia, recovering from her final round of chemotherapy to treat breast cancer.
The turn of the calendar marks the end of an emotional year for the family. Jackie Manuel was diagnosed shortly before the season, and for EJ, trying to win games became a welcome diversion rather than his primary concern.
More than ever, football also became something to celebrate. Many of EJ's relatives — his mom included — will gather at his grandmother's house in Virginia Beach to whoop it up as they watch the No. 13-ranked Seminoles play No. 16 Northern Illinois.
And for a few hours, he'll try not to worry about his mother.