Diego Brandao tests positive for marijuana following fight at UFC 195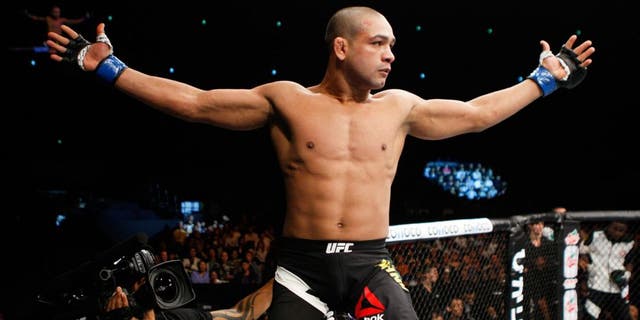 UFC featherweight Diego Brandao has been flagged for a potential anti-doping violation involving marijuana after his most recent fight against Brian Ortega at UFC 195: Lawler vs. Condit.
Brandao lost to Ortega, and, according to the release from the UFC, he tested positive during an in-competition test, which was taken after his fight on Jan. 2.
"The UFC organization was notified today that the U.S. Anti-Doping Agency (USADA) informed Diego Brandao of a potential Anti-Doping Policy violation involving Carboxy-Tetrahydrocannabinol ("Carboxy-THC") which is a metabolite of marijuana and/or hashish, above the decision limit of 180 ng/mL, stemming from an in-competition sample collected following his fight on January 2, 2016, in Las Vegas," UFC officials said in a statement released on Friday.
Because Brandao was a licensed fighter in Nevada at the time of the testing, USADA will work with the state commission and provide information for any potential punishment.
According to the standards set forth by the UFC and USADA at the time of the new drug testing policy being enacted, a fighter testing positive for marijuana would receive at least a one-year suspension from the sport with up to three years possible due to "aggravated circumstances."
Brandao has yet to make a statement regarding the potential infraction.