Did Royals' 2014 playoff run lead to a Kansas City baby boom?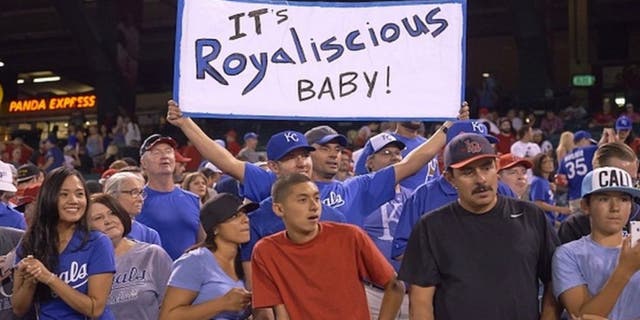 The Kansas City Royals reignited their fan base last season with a surprise run to the World Series. They may have inspired an increase in the local population while they were at it.
According to a recent feature story in the Kansas City Star, the Royals' success may have coincided with a baby boom. One area hospital, Shawnee Mission Birth Center, noticed a significant spike in births last month -- nine months after the World Series. The birth center logged 473 births, which broke the previous record of 456 births in a single month.
Coincidence? Royals fans Erica and David Stock estimate that they conceived their first child around Game 1 of the World Series, and the pregnancy wasn't planned.
"Apparently, we were excited about the World Series," Erica told the Star. "This baby was definitely a curveball -- but a good one."
Another set of parents, Heidi and Eric Pemberton, recently gave birth to their third child. They say the baby was conceived after the Royals blew out the San Francisco Giants in Game 6 of the World Series and forced Game 7.
"We're thinking Game 6-ish," Eric said.
Heidi and Eric named their daughter Everly Royal, which is a tribute to the team's "Forever Royal" slogan. Another couple named their son Finnegan after reliever Brandon Finnegan, who was recently traded.
It should be noted that two other Kansas City-area hospitals -- Kansas City Hospital and St. Luke's -- did not notice unusual birth numbers. Despite that, there are several couples who feel the Royals' American League pennant indirectly gave them a bigger family.
If the 2015 MLB All-Star voting showed us anything, it's that Royals fans are incredibly passionate about their current team. Nothing says "we love our team" quite like a baby boom.
More from Larry Brown Sports: