Did Juan Cuadrado accidentally leak Juventus' new kit on social media?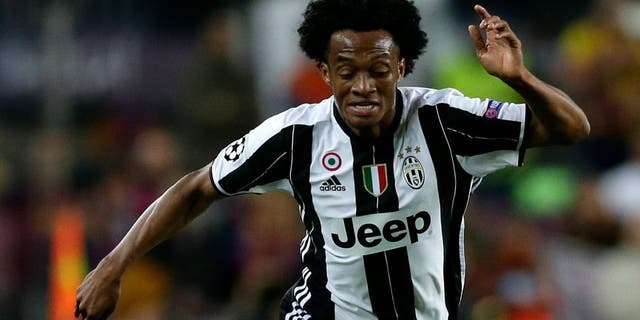 Social media is a dangerous place these days, and sometimes a post can wind up blowing up in your face. Juventus winger Juan Cuadrado might be left sweating after apparently leaking the Old Lady's home kit for next season.
Here's what the promotional image in the post looked like before it was hastily deleted.
Normally, teams like to drop the release of their kit in an organized fashion. Of course, leaks happen all the time, but this certainly looks like proof positive of what Juve will be sporting next season. The adidaskit features Juve's much-maligned new badge, meaning there are a whole lot of stripes on the new look.
It has what appears to be an old-school look with the round collar, and looks pretty sharp. The new crest just seems to throw it off. There's nothing that can be done about it now, but just imagine what that kit would look like with the classic badge.
At least it's not a kit that is totally deserving of a roast-fest. Now we almost certainly know what Juventus will be wearing next season, and Cuadrado (and his social media team) have learned a valuable lesson in posting thing on the internet.
MORE FROM FOX SOCCER