Did Alderson throw a jab at Harvey for missing BBWAA dinner?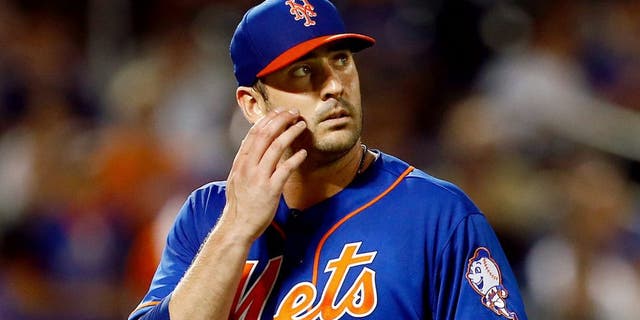 Over the weekend, the Baseball Writers Association of America held their annual dinner, presenting players with prestigious awards.
Of course, this was also the weekend of an enormous storm, causing the BBWAA to cancel the event for the public.
It went on as planned, however, in a private ceremony, but it was missing one key person -- New York Mets starter Matt Harvey.
Harvey was set to accept his award for Toast of the Town from the New York chapter and apparently couldn't make it through the blizzard. GM Sandy Alderson had a theory:
Earlier in the day, Harvey posted a picture from his neighborhood in West Village:
Conspiracy theory city!
For what it's worth, Alderson seemed to be in a light-hearted mood that night, joking about everything from Scott Boras to opt-out clauses:
Harvey went 13-9 with a 2.71 ERA across 29 starts in 2015.