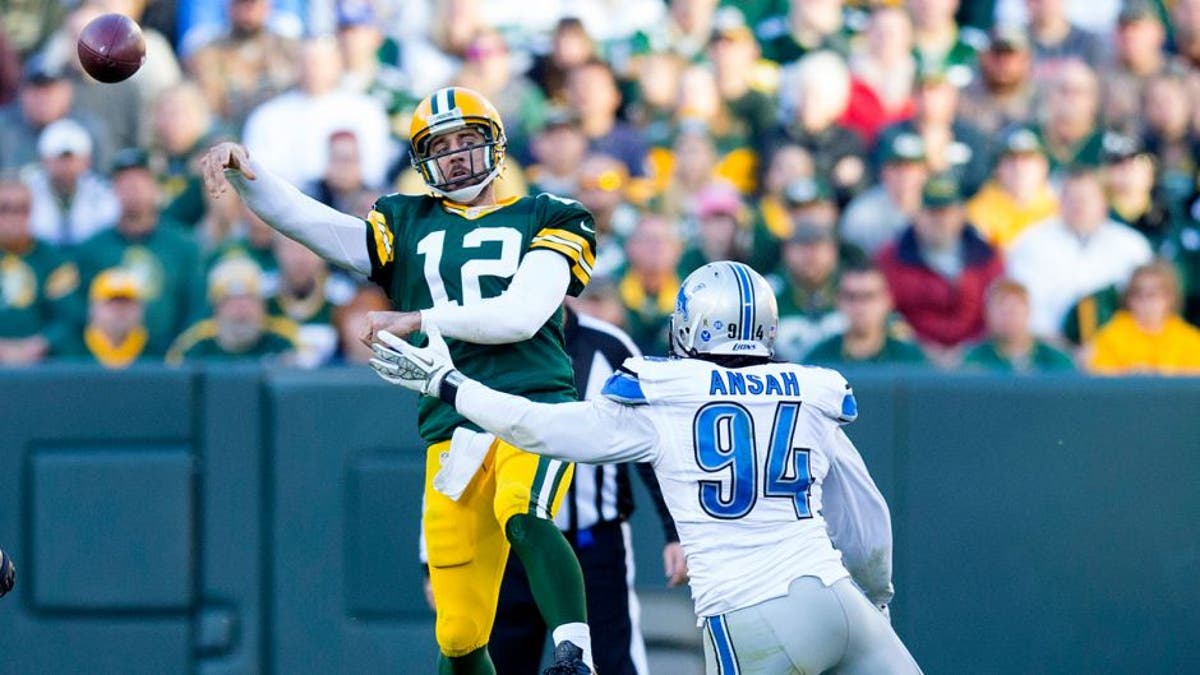 Green Bay Packers quarterback Aaron Rodgers underwent minor knee surgery following the 2015 season. Because he was never listed on the injury report for his knee, it's tough to pinpoint the root of this injury.
ESPN's Rob Demovsky, however, combed through the film and may have found the hit that may have ultimately led to his offseason surgery.
Via Demovsky's Twitter account:
The hit above, delivered by Detroit Lions defensive end Ezekiel Ansah, occurred in Week 10. The Packers were trailing, 18-10, at this point in the game. It was a second-and-10 at Detroit's 23-yard line with 45 seconds to play. Although Rodgers' pass attempt fell incomplete, Ansah arrived late and was flagged for roughing the passer.
Rodgers did not come out of the game, though. In fact, he threw an 11-yard touchdown to tight end Justin Perillo on the very next play. His two-point conversion attempt failed, however, and the Packers went on to lose the game by a score of 18-16.