Diamondbacks place Miller, De La Rosa on disabled list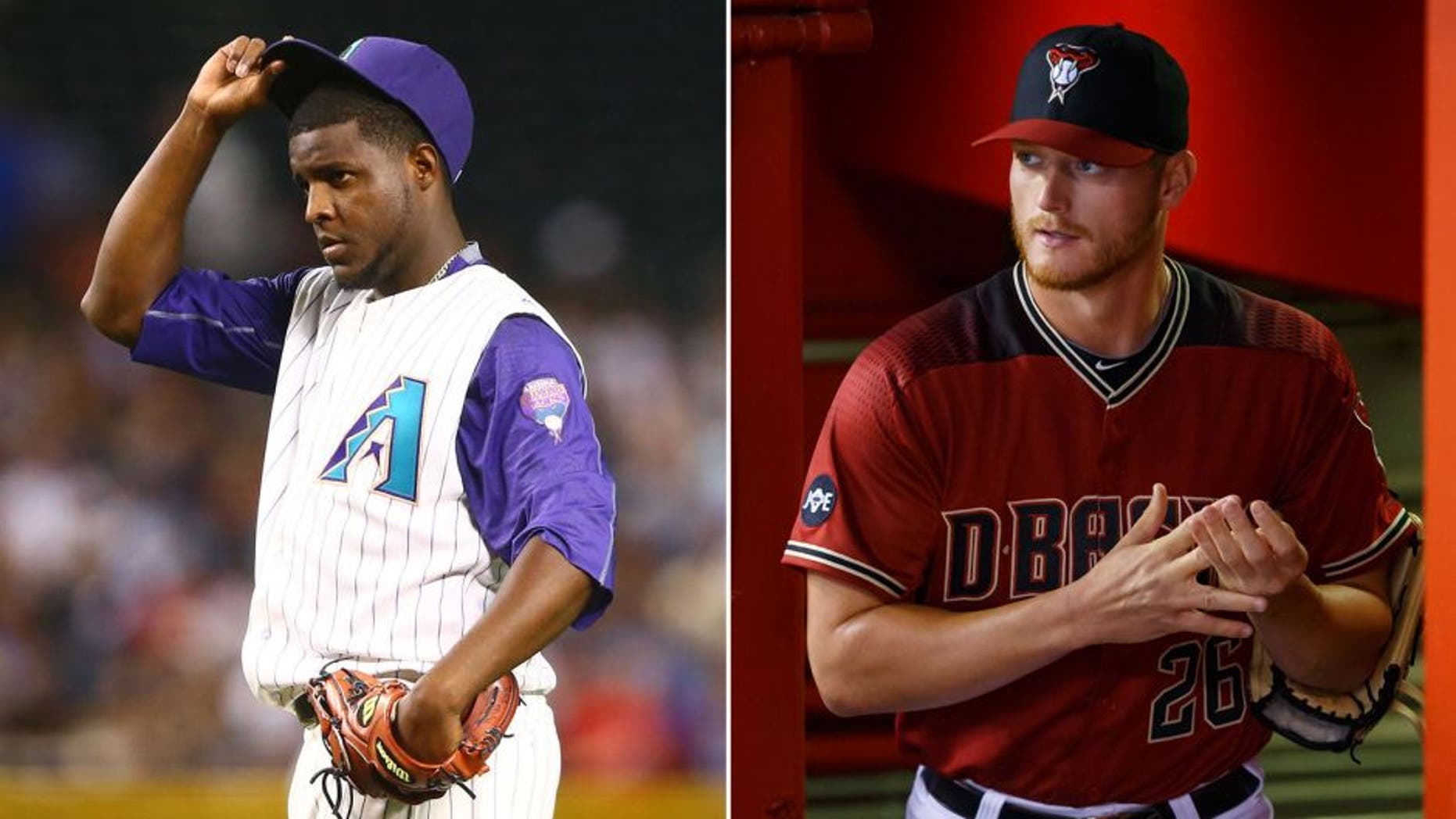 PHOENIX -- The Diamondbacks placed Rubby De La Rosa and Shelby Miller -- 40 percent of their starting rotation -- on the 15-day disabled list Friday as two of eight roster moves prior to the start of a three-game series vs. the San Diego Padres.
De La Rosa is suffering from right elbow inflammagation after giving up five runs in 4 1/3 innings on Wednesday He had gone nine days between starts, getting an extended rest to recover from groin, blister and tricep issues.
Miller, who has struggled mightily in 10 starts, is still being troubled by a finger injury suffered when he repeatedly scraped his pitching hand on the mound on April 16.
The Diamondbacks also sent relief pitchers Andrew Chafin and Evan Marshall to Triple-A Reno and called up four players from the Aces: Relief pitchers Josh Collmenter, Silvino Bracho and Dominic Leone and outfielder Peter O'Brien.
None of the pitchers have been stretched out enough to start, so it's likely that the D-backs will make additional moves prior to Sunday. Miller and De La Rosa were scheduled to start on Sunday and Monday.
Collmenter made three appearances in Reno on a rehab assignment for shoulder tightness and six rehab appearances overall. He was stellar in long relief for the D-backs last season, posting a 1.89 ERA after being moved out of the starting rotation, but was hit hard during spring training and placed on the disabled list on April 2.
Bracho had 10 saves and a 4.26 ERA in 18 games for Reno. He has also pitched in two games for the D-backs, giving up three runs in 1 2/3 innings. Leone had a 2.12 ERA in 16 games at Reno and also pitched in two games for the D-backs earlier this season.
O'Brien was hitting .306 with 12 home runs and 32 RBI in 42 games.
Chafin, a mainstay in the bullpen last season, has been hard of late. His ERA is up to 9.00 in a team-leading 23 appearances. Marshall has a 6.92 ER in 12 appearances.