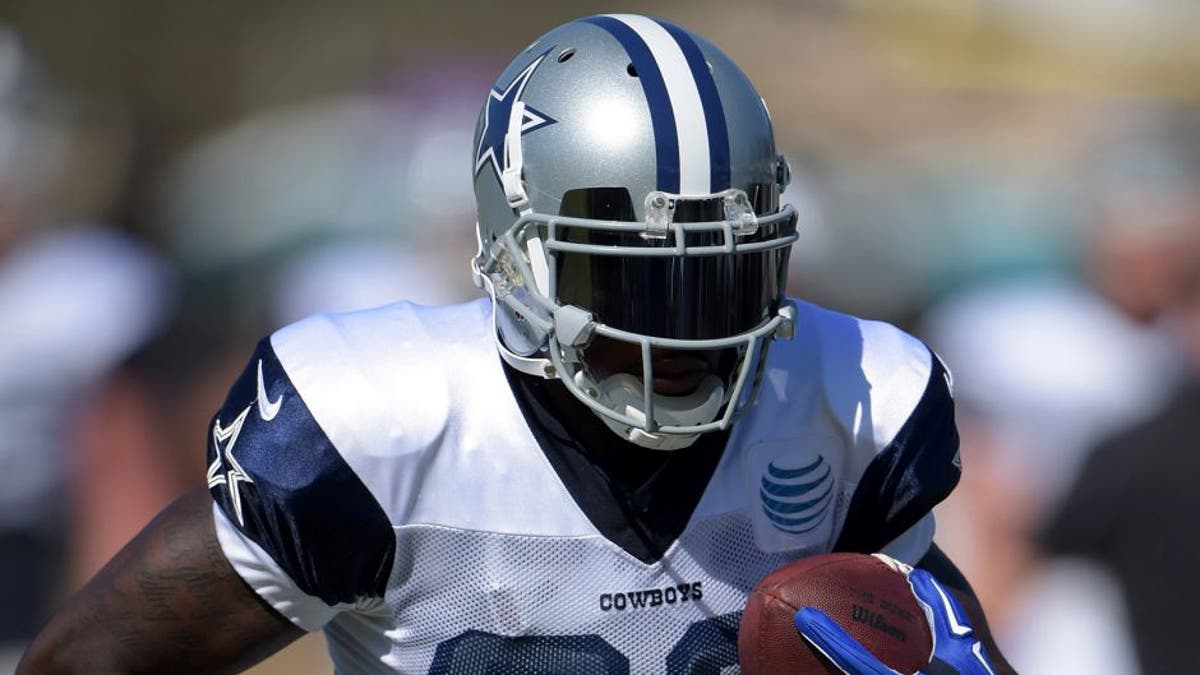 It appears Dallas Cowboys star Dez Bryant may have some competition brewing in training camp.
No, not from Terrance Williams or Cole Beasley; but from his own son, Dez Bryant, Jr.
After what has been an interesting camp for Bryant -- to say the least -- that has included holdouts and fights breaking out, things settled enough for the wide receiver to bring his son to work.
And, much like his father has been known to do, Dez Jr. stole the show.
Give it about 18 years and Dez Jr. may be signing his own NFL contract if he keeps up this level of play.
MORE FROM FOX SPORTS SOUTHWEST:
- PHOTOS: Cowboys Cheerleaders Auditions
- Preseason predictions for 2015 MLB season
- Ranking NFL quarterback salaries
- Oldest player on every NBA team
- College football's highest paid coaches in 2014