Dez Bryant's celebrity status on the rise with Rolling Stone cover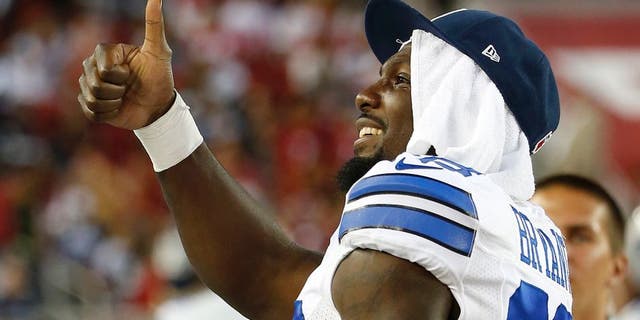 If there was any doubt about the type of celebrity Dez Bryant has attained in the past 12 months, look no further than his Instagram account.
On Tuesday afternoon, Bryant posted a photo to the social media platform --€" a photo of his upcoming Rolling Stone cover, to be exact.
This would look commonplace on the cover of Sports Illustrated or perhaps ESPN The Magazine, as there's very little doubt Dez is one of the top players in the NFL, not to mention a guy who just signed a multi-million dollar contract.
To appear on Rolling Stone -- a magazine typically reserved for the very top of pop culture celebrity --€" seems like a different animal entirely. This is the magazine that helped launch the career of Britney Spears, which regular features music and movie royalty.
It helps shape the type of exposure Bryant has seen since the start of the 2014 season. It's no small feat that he led the NFL in touchdowns, with 16 on the year. It's not hard to guess, though, that Bryant's famous catch/no-catch in Green Bay last January -- not to mention his ensuing contract negotiations with the Cowboys – elevated his status to an unbelievable level.
An appearance on the cover of Rolling Stone certainly looks like evidence of that fact.
MORE FROM FOX SPORTS SOUTHWEST:
- PHOTOS: Cowboys Cheerleaders Auditions
- Ranking NFL quarterback salaries
- Highest paid player on every NFL team