Dez Bryant wants DeMarco Murray to 'come on home' to Cowboys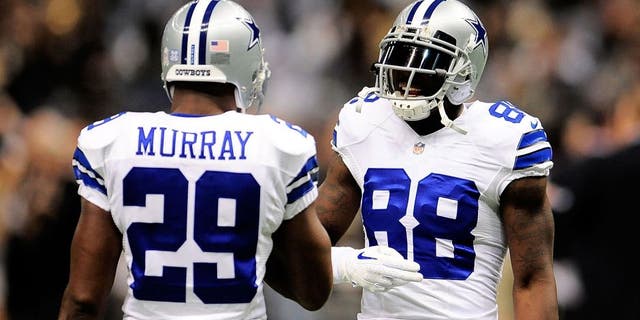 DeMarco Murray didn't have the success in his first season with the Philadelphia Eagles that he had with the Dallas Cowboys.
After reports surfaced on Thursday that an unhappy Murray may be ready to leave Philly, Dez Bryant tweeted that he should come back to Dallas.
A season after he was the NFL's leading rusher (1,845 yards) with the Cowboys, Murray had only 702 yards with the Eagles in 2015.
MORE FROM FOX SPORTS SOUTHWEST:
- PHOTOS: Cowboys Cheerleaders Auditions
- Top 50 college football coaches salaries in 2015
- Highest paid player on every NFL team
- Most Valuable NBA Teams of 2016