Devils won't extend tryouts to veterans Gomez, Bernier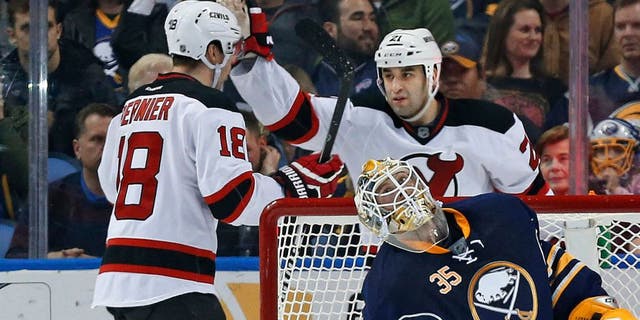 New Jersey Devils general manager Ray Shero isn't interested in extending professional tryout contracts to unrestricted free-agent forwards Scott Gomez or Steve Bernier.
"That's not a direction I'm looking to go at this point," Shero told NJ Advance Media on Tuesday. "I think we made a decision back before the draft to let (Bernier) go to free agency and let him go in a different direction. Obviously they haven't signed anywhere yet, but I'm sure they are working on some things themselves."
Gomez earned a job with the Devils by taking advantage of a tryout in last year's training camp. The 35-year-old collected seven goals and 27 assists during the 2014-15 season.
Bernier, 30, scored a career-high 16 goals and set up 16 others in 67 games last season for New Jersey, which has missed the playoffs in three consecutive years.
(h/t NJ.com)