Dettori to return to Ascot to carry Olympic torch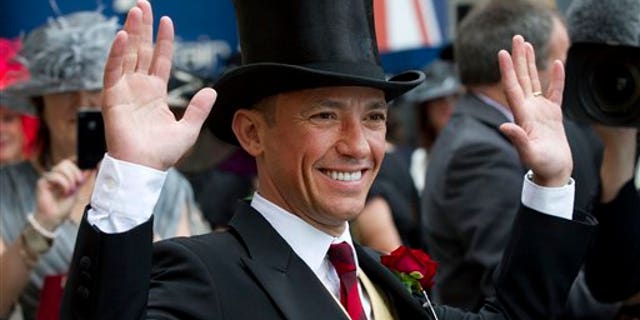 LONDON – It is one of British horseracing's most enduring images -- jockey Frankie Dettori leaping from a horse with his arms outstretched and a huge grin on his face after riding an unprecedented seven straight winners on the same day at Ascot.
Sixteen years after that unforgettable day in September 1996, the Italian will get the chance on Tuesday to create more memories at the same famous English racecourse.
Dettori will climb aboard the retired Monsignor, a two-time winner at the Cheltenham Festival, and carry the Olympic torch on a circuit of the parade ring at Ascot.
Dettori tells The Associated Press that "it makes it even more special to be carrying the torch at Ascot, the place that made history for me."