Detroit Tigers, Red Wings owner Mike Ilitch dies at age 87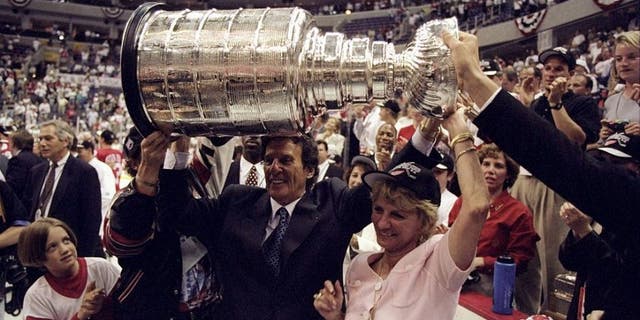 Mike Ilitch, co-founder of the Little Caesars Pizza franchise and owner of the Detroit Red Wings and Tigers, died Friday at the age 87, according to a family statement.
The self-made Detroit native, who founded Little Caesars in 1959 and whose family holdings now have a net worth of $6.1 billion, purchased the Red Wings in 1982 for $8 million. The Wings then went on to capture the Stanley Cup in 1997, 1998, 2002 and 2008. In 1992, Ilitch, who once dreamed of playing for the Tigers, purchased the MLB team from Domino's Pizza magnate Tom Monaghan for $85 million.
"My father was a once-in-a-generation entrepreneur, visionary and leader, setting the tone for our organization and our family," Ilitch's son Christopher, president and CEO of the family's Ilitch Holdings Inc., said in a statement released by the company. "He made such a positive impact in the world of sports, in business and in the community, and we will remember him for his unwavering commitment to his employees, his passion for Detroit, his generosity to others and his devotion to his family and friends."
"I've never seen a man more dedicated to his community and to baseball than Mr. I," Tigers general manager Al Avila said in a statement. "What he has done for this franchise, and for Detroit, is immeasurable. He was always there to give us whatever we needed because he wanted greatness and happiness for all of us -- especially the fans. Mr. I was truly the great ones. He was a friend and an inspiration and he will be deeply missed."
Ilitch was inducted into the Hockey Hall of Fame in 2003.