Detroit Lions WR visits SeaWorld, preps for second career as whale trainer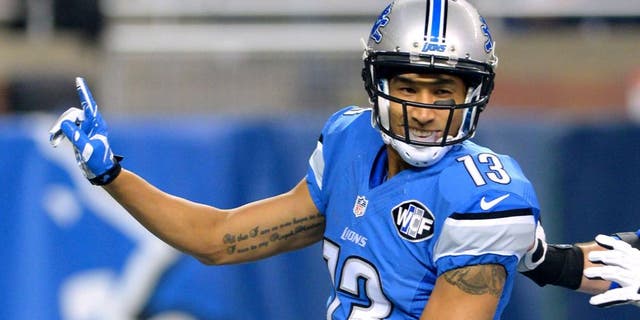 Give Detroit Lions wide receiver T.J. Jones some credit: He's already prepping for life after football.
While some ex-NFL players go into conventional lines of work like TV analysis or jump into the business world, Jones is after some bigger fish. Well, orcas, in this case.
Jones, who played in 10 games last season and caught 10 passes for 132 yards and one touchdown, recently went to SeaWorld to get an idea of what it's like to work with killer whales and dolphins.
Jones got a chance to see things from a "trainer's perspective."
"It really just reaffirmed that everything SeaWorld has to offer I want to be a part of," Jones said.
Here's more from Jones, who spoke to ESPN about the experience:
Last month, Jones went to SeaWorld and Discovery Cove for two days, meeting with trainers, receiving a tour of the complex's care facilities, feeding stingrays and swimming with dolphins for the first time.
Before the weekend, it had been a much-discussed dream. Now, it's a realistic post-football possibility.
"They basically said it is a 24/7 job," Jones said. "You are really on-call. If there's ever an emergency or there's a birth, you have to wake up in the middle of the night and head straight to work. There's also a lot of cleaning and maintenance and sitting inside the tank scrubbing the algae off the walls.
"There's a lot of things, the dirty work that was explained to me. But at the same time, it comes with the territory."
If Jones' NFL career pans out, it may be some time before he gets chance to go back, but at least now he knows what he's getting into.