Details of J.R. Smith's unusual new contract with Cavaliers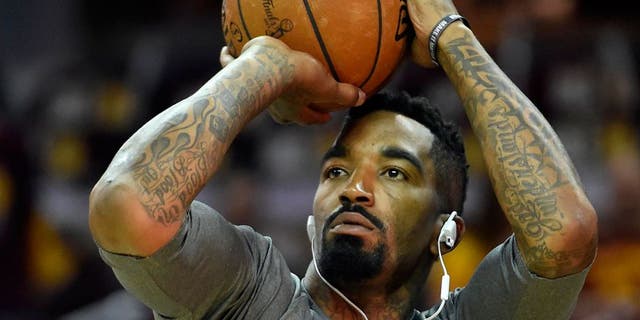 The Cavaliers officially announced the re-signing of J.R. Smith, and it appears as though it took longer than expected to get the deal done for a reason.
Smith opted out of the final year of his deal that would have paid him more than $6 million for the upcoming season, and ended up signing for less, but received another year added onto the deal, and the ability to decline any trades this year.
Details have emerged of Smith's new contract, and it isn't a traditional one by NBA standards.
"JR Smith's deal with Cavs is 2 years/10.3M total," reports ESPN's Brian Windhorst. "But first year just 2M guaranteed, 2nd year player option is 2.1M guaranteed sources said."
"Smith has guarantee dates and incentives in deal that make it likely he will get full salary. But it is overall an unusual contract."
This is an insurance policy for the Cavaliers in case Smith returns to his old habits of making poor decisions. He's been fined or suspended by the league for both serious and nonsensical issues in the past, and got himself suspended in the playoffs for hitting Boston's Jae Crowder in the face, which obviously hurt his current team's chances.
If Smith behaves, then this will be nothing more than in interesting anomaly; he'll receive all of the money on his new contract without issue. But in case he doesn't, this allows the Cavaliers to part ways with him inexpensively should that one day become necessary.