Details Of Aaron Hernandez's Current Living Situation Revealed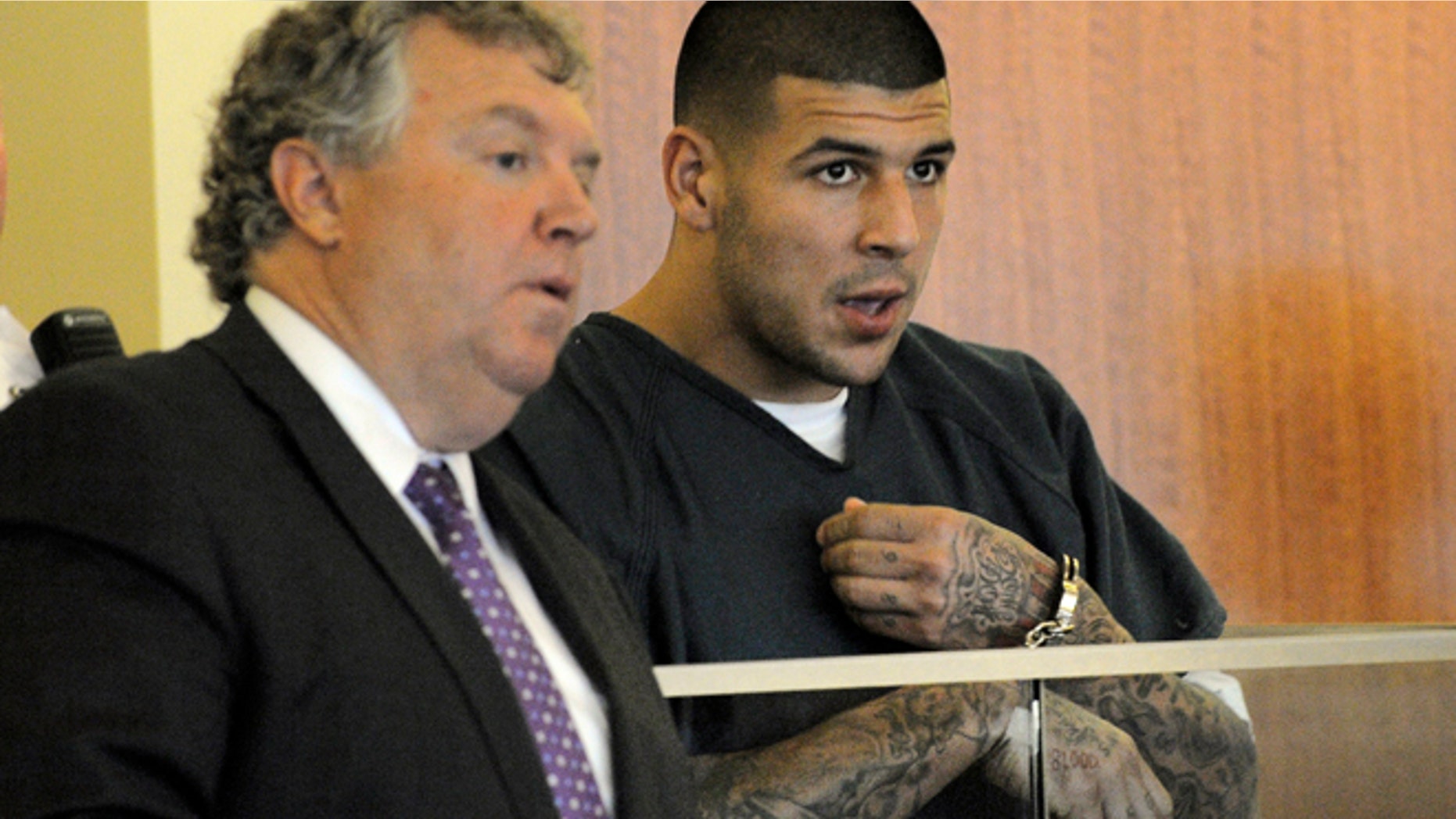 The Bristol County sheriff says former New England Patriot Aaron Hernandez has been moved to a new cell block where he does not have interaction with other inmates.
Sheriff Thomas Hodgson said Hernandez was moved Monday to a single cell after spending five days in the medical unit. Hernandez is also reportedly allowed out of his cell for three hours a day instead of just one.
Hernandez takes all his meals in his cell and does not have access to television or the Internet, MyFoxBoston.com reports.
While Hernandez is out of his cell, he is allowed to use the phone, go out into the yard, or visit a common room. Hernandez has not made any special requests since he's been in jail, the Boston affiliate said.
Hernandez is allowed to put up to five people on the visitor's list. Each visitor must be screened and approved.
The 23-year-old Hernandez is being held without bail after pleading not guilty to a murder charge.
Hodgson tells The Herald News of Fall River that jail officials have completed their initial assessment to determine whether Hernandez has any gang affiliations, based in part on his tattoos, and have found none.
He said Hernandez has been a model inmate so far, but he is being watched closely because other inmates might want to "make a name for themselves."
More revelations about Hernandez's past troubles are also coming to the public's attention.
TMZ reports that Hernandez's fiancé, Shayanna Jenkins, called police in an effort to break up a party that began at 4 p.m. and went until 9 a.m. the next day.
The incident happened in the couple's rented Hermosa Beach, Calif., home.
When Jenkins tried to pull the plug on the party, Hernandez punched and broke a window, cutting himself.
Sources told TMZ the police have been called to the California home multiple times and neighbors describe Hernandez as a "nightmare."
The Wall Street Journal reports that Hernandez had trouble with the law back in 2007, before he was playing for the NFL.
A few months after Hernandez had enrolled at the University of Florida, he showed up at a restaurant called The Swamp in Gainesville, a two-story bar and grill that features framed jerseys of former Florida stars.
According to a police report, a waitress brought Hernandez two "alcoholic drinks." After Hernandez finished the drinks, a restaurant employee delivered the bill.
Hernandez said he hadn't ordered the drinks and refused to pay, at which point a "verbal altercation" began between the two men. Hernandez called a witness over to try to intervene, but a resolution couldn't be reached. Hernandez was told to leave and escorted out by the employee.
Outside, according to the report, Hernandez told police the employee "got in his face" and began yelling at him. As the man turned to walk away, Hernandez punched him in the side of the head—a fact Hernandez did not dispute.
The man complained of hearing loss in his ear but refused medical treatment on the scene.  The next day, he discovered his right eardrum had burst, an injury he was told would take four to six weeks to heal.
Benjamin Tobias, a spokesman for the Gainesville police department, said officers did not arrest Hernandez, who was 17 at the time. But given the severity of the injury to the victim, the department recommended a charge of felony battery—a crime that, for adults in Florida, carries a maximum of up to five years in prison.
As far as the case in Massachusetts, prosecutors are seeking the public's help in finding a car mirror that may be connected to the murder case against Hernandez.
Bristol District Attorney Samuel Sutter said Tuesday that the driver's side rearview mirror is from a dark gray Nissan Altima. He says it may be anywhere between Odin Lloyd's home in Boston to Hernandez's home in North Attleboro.
Includes reporting from The Associated Press.
Click for more from MyFoxBoston.com
Follow us on twitter.com/foxnewslatino
Like us at facebook.com/foxnewslatino