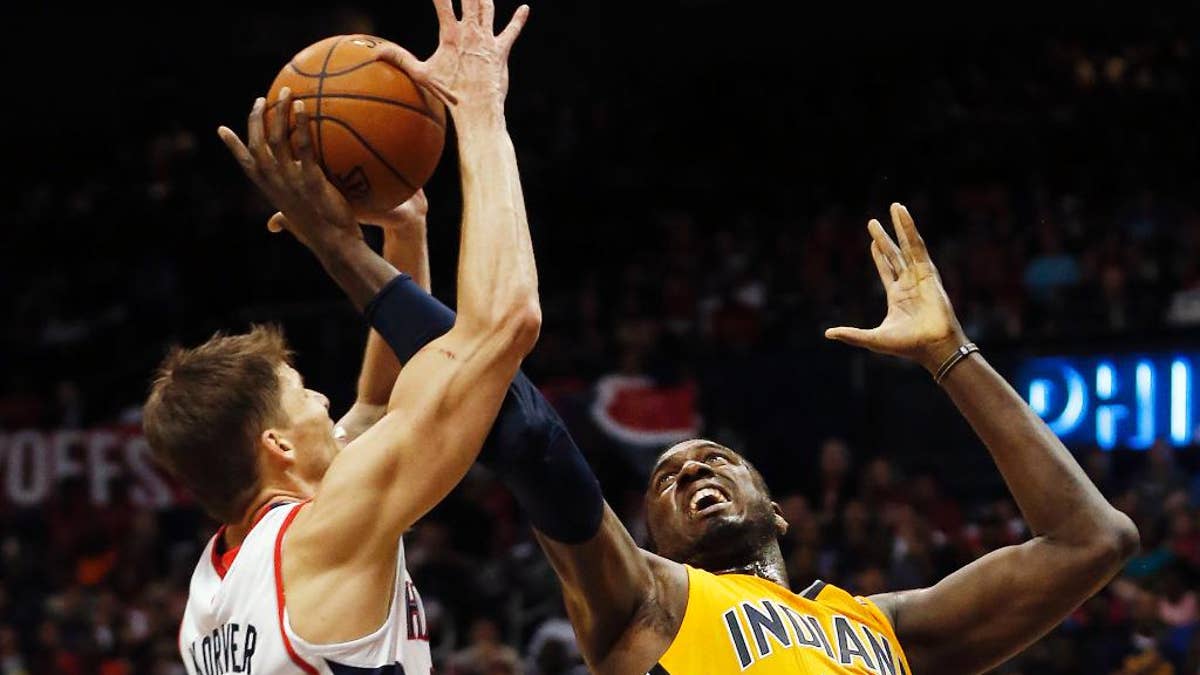 ATLANTA – Roy Hibbert will remain in the starting lineup for the Indiana Pacers in Game 6 against the Atlanta Hawks.
Coach Frank Vogel decided not to make a change in who starts Thursday's game, though it remains to be seen how much time Hibbert will get after playing miserably in the opening-round series. The top-seeded Pacers are on the brink of elimination, trailing the Hawks 3-2.
The 7-foot-2 Hibbert didn't have a point or a rebound in Game 5, watching much of the contest after picking up four fouls in just over 12 minutes. The Pacers fell behind by 30 points before losing 107-97, giving Atlanta a chance to clinch the series at home.
Vogel likes the way the Pacers have played with a smaller lineup, but he's sticking with Hibbert.