Despite inconsistent returns, Luhnow doesn't regret Astros' deals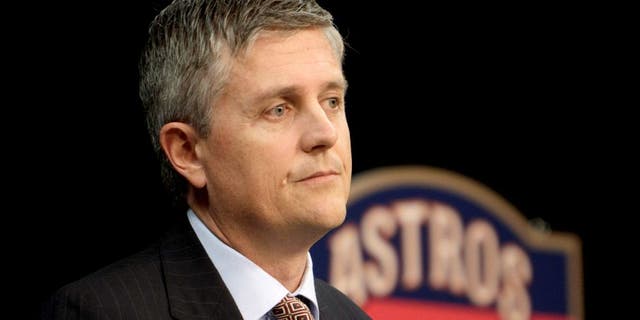 NEWYou can now listen to Fox News articles!
The Houston Astros made a few big-time trades earlier in the summer in order to solidify their roster for a second-half postseason run, but things haven't gone perfectly.
Lefty Scott Kazmir has had a difficult month or so after getting off to a strong start with his new club, while outfielder Carlos Gomez has been both plagued by injuries and mostly ineffective when able to play. Right-hander Mike Fiers, however, has been a solid addition to the Astros' staff (in addition to throwing a no-hitter).
Even though all of the team's splashy trades haven't exactly panned out as ideally as the team probably hoped they would, GM Jeff Luhnow told Evan Drellich of the Houston Chronicle that he doesn't have any regrets.
"We made those trades for the right reason and I'm comfortable with the process that we went through and why we made those trades," Luhnow told Drellich. "The players on this team that put us in a position to make those trades at end of July deserve the opportunity for us to add talent, and that's what we did. It doesn't always work out. I think we know that, we knew that going in. Fortunately for us, we have Fiers and Gomez next year, and we're still in it."
Drellich notes that Fiers is under team control for a few more seasons and Gomez is under contract through 2016. Kazmir, however, is a free agent and could leave the club if another team comes calling with a lucrative contract offer.