Despite exit from the World Cup after group play, Kovac confident he'll remain Croatia coach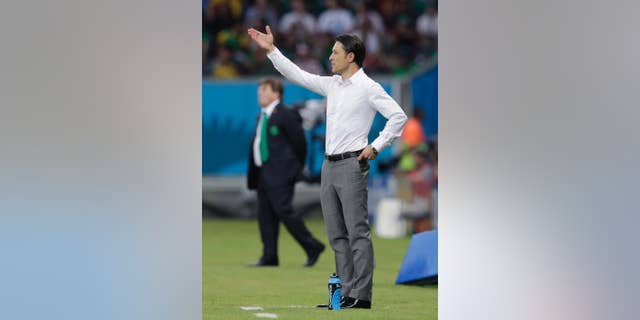 RECIFE, Brazil – Niko Kovac says he doesn't "see any reason why" he shouldn't remain Croatia's coach, even after his side was unable to advance out of Group A at the World Cup.
Croatia needed to beat Mexico on Monday in order to advance to the World Cup knockout round for the first time since 1998, but lost 3-1 after yielding three goals in a 10-minute span in the second half. Croatia, which also lost 3-1 to Brazil and beat Cameroon 4-0, finished third in the group.
Kovac says it was a success simply to qualify for the World Cup, and that Brazil and Mexico were the clear favorites in Group A.
Kovac says he has a contract which should continue because his "has made good progress" during the past six months.